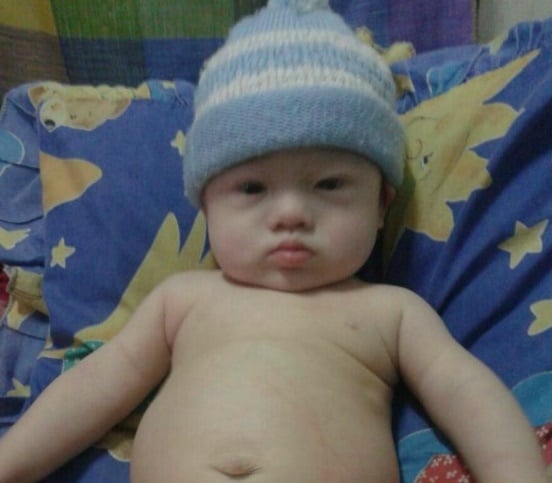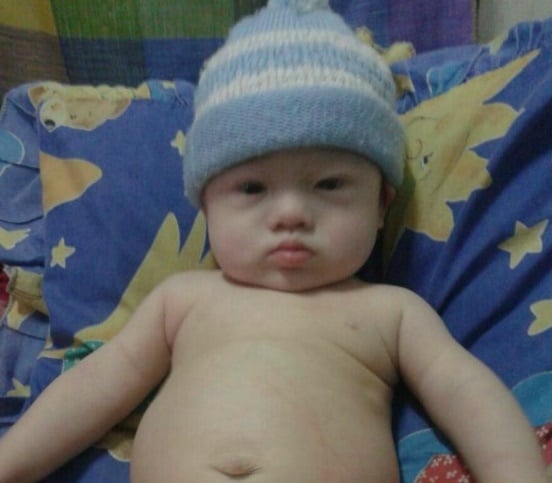 Update 02/08:
Abandoned baby Gammy has been rushed to hospital with a lung infection.
Fairfax Media reports that six-month-old Gammy is in a serious condition in hospital, and his 21-year-old Thai surrogate mother Pattharamon Janbua fears that his life will end quickly if he doesn't receive surgery for a congenital heart condition.
Mamamia previously reported:
It's a story you'll find hard to get your head – and your heart – around.
In 2013, an Australian couple entered into a surrogacy agreement with a young Thai woman who agreed to carry their twins.
When one of the twins was born with Down Syndrome in Thailand six months ago, the couple didn't want him, only his sister. So they returned to Australia with the baby girl, abandoning their son who not only has Down Syndrome but is also critically ill with a congenital heart condition.
The 21-year-old surrogate mother (who has named the little boy Gammy) has no genetic link to the child. She was implanted via IVF with embryos created from the Australian woman's fertilised eggs.
Now, Gammy's young surrogate mother, Ms Pattharamon Janbua, is desperately trying to scrape together money to fund his medical treatment — and given that poverty drove her to surrogacy to begin with, she fears she now can't afford to save the boy's life.
According to media reports, the anonymous Australian couple, who had struggled to conceive naturally, paid Ms Janbua $11,700 to bear their baby.

Ms Janbua family were struggling to pay off debts at the time, and the young woman told Fairfax Media she was 'an innocent young girl' who didn't know what IVF involved at the time.