After months of speculation, the signs are ADDING UP, people.
It appears the next Bachelor will, indeed, be regulation hottie and runner up to Georgia Love's heart, Matty J.
After Mail Online ran approximately 183992047 articles last month about the Sydneysider's "six pack abs" and "farewell drinks", he's been papped allegedly travelling to the show's "safe house", and then to the Bachelor mansion itself.
LISTEN: The Binge hosts share some unpopular opinions. (Post continues…)
But wait! There's more.
The filming of Channel 10's marquee program scheduled to begin this week, and the Bachelorette star was also photographed alongside the show's producers, who were holding his luggage.
Geddit? He's moving somewhere. But he never went to the airport. Which is weird and means he either A) moved to a mate's place or B) is returning to over tellies in the quest to find sweet, sweet love. (It's option B, you guys. It's totally option B.)
But wait! There's even more.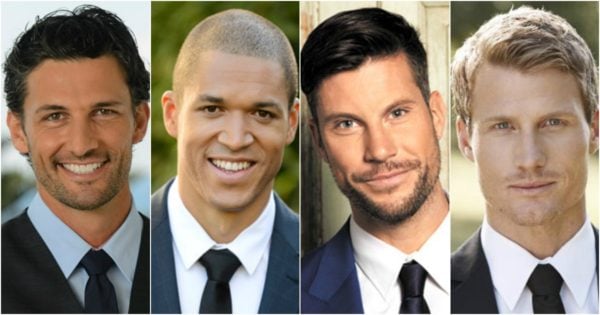 Avid Instagrammer Matty hasn't upload a snap in a WHOLE WEEK. Which, in ~Instagram influencer~ terms, is equivalent to approximately 13 years. (For those who haven't connected the dots, the "stars" of The Bachelor are forced to hand over their sweet, sweet iPhones in the lead-up to entering the mansion.)
And with that expert observation, we hear thousands millions of hearts breaking across the country.
We knew we should've applied for this season.
God dammit.