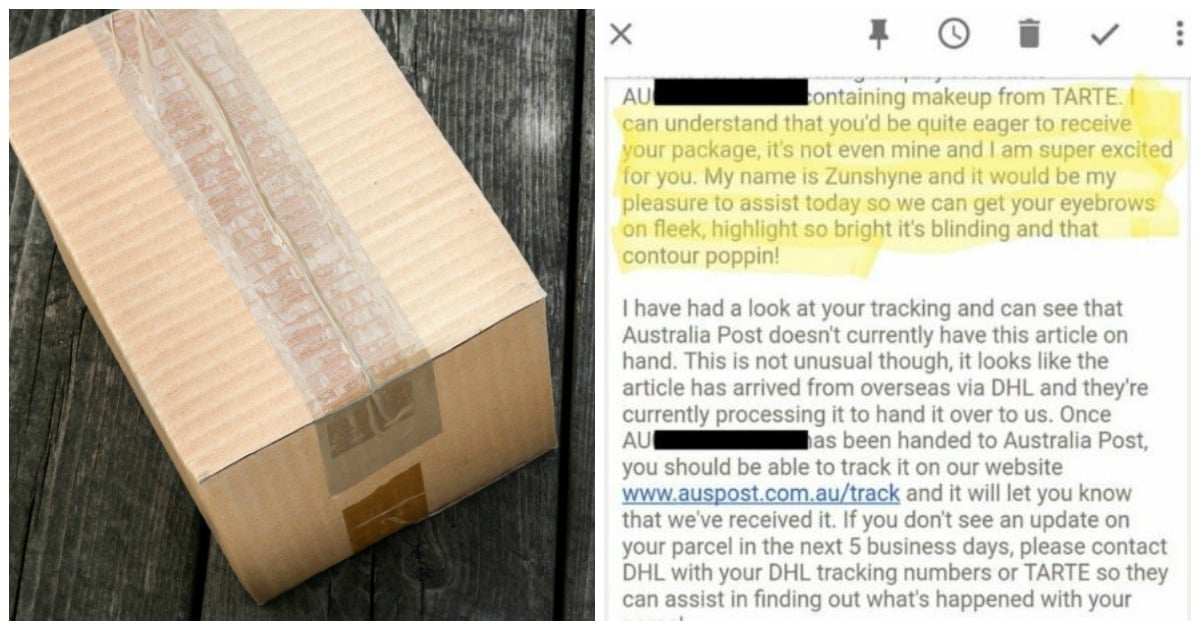 The anticipation of an online shopping order can be excruciating.
Even if it says delivery takes a week, you WILL spend every waking minute from the second you click 'purchase' peering out the window for the post(wo)man.
After ordering some makeup from Tarte Cosmetics in the US,  Cassandra Adair Genevieve Noack from Canberra had a few queries about how her package was tracking.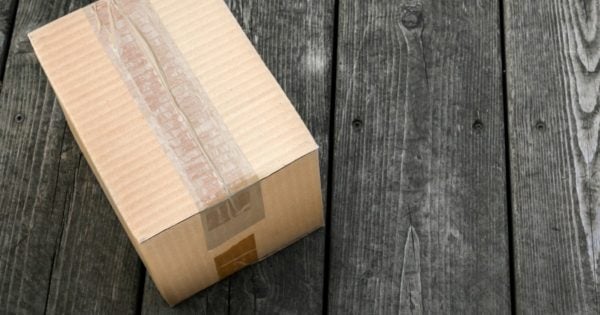 She emailed Australia Post and the email she got in response has gone viral - for all the right reasons, thanks to the brilliant work of Zunshyne, who works in customer care.
Noack shared it in a makeup group on Facebook earlier in the week where it quickly attracted over 1,000 likes.
"I can understand that you'd be quite eager to receive your package, it's not even mine and I am super excited for you," began the email.
"My name is Zunshyne and it would be my pleasure to assist today so we can get your eyebrows on fleek, highlight so bright it's blinding and that contour poppin."