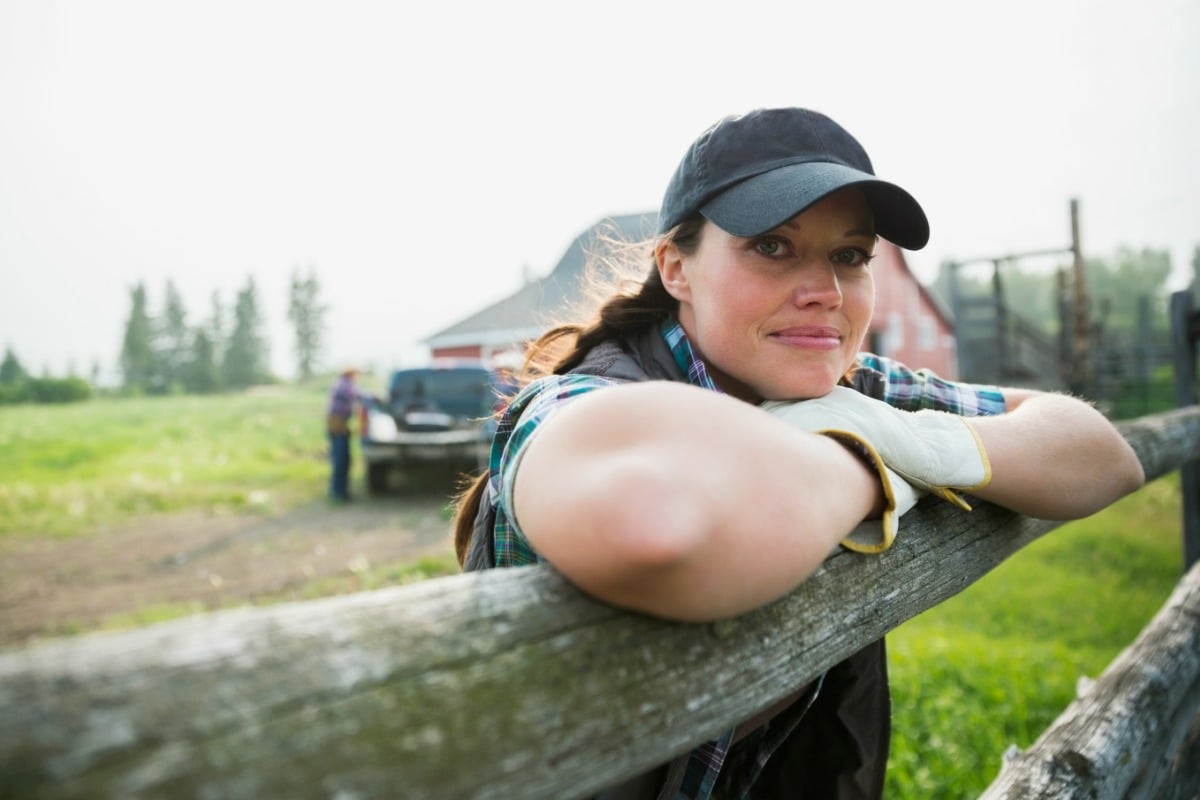 "I don't get paid for the stuff I do on the farm now, that's part of my role as a farmer's wife."
Fleur Anderson has been working on farms for as long as she can remember. Growing up on her family's farm in the 1980s, she instinctively knew that everyone would just "chip in and do their bit".
Her work on the farm earned her a bit of pocket money and when she left school, Fleur went straight into working in the local agricultural industry.
Now 37 and married, Fleur works on her husband's family cotton farm. She doesn't get paid a salary.
Listen to Mamamia's daily news podcast, The Quicky. Post continues after audio.

"Now as a farmer's wife and being part of a family farm, that pay has just dropped away," she tells The Quicky's Claire Murphy.
"My husband certainly has a lot more responsibility and it's his baby. He's out there every day doing everything involved from book work to paddock work to dealing with staff.
"My job is probably really a support role for him. I do have work off farm to balance the family income. I try to make that work as flexible as possible so I can do it from the farm and be available to support and help where I need to.
"That help could be anything from cooking dinner for the crew after picking, right through to starting the irrigation siphons in the morning and a bit of tractor work."
Despite the tough times on the land, Fleur says farming is in her blood.
"I have a love of agriculture. It's been my career from day dot," she explains.
"I'm incredibly grateful that I'm giving my children the opportunity to grow up on a farm. That's something that's become really important to me."
 

View this post on Instagram