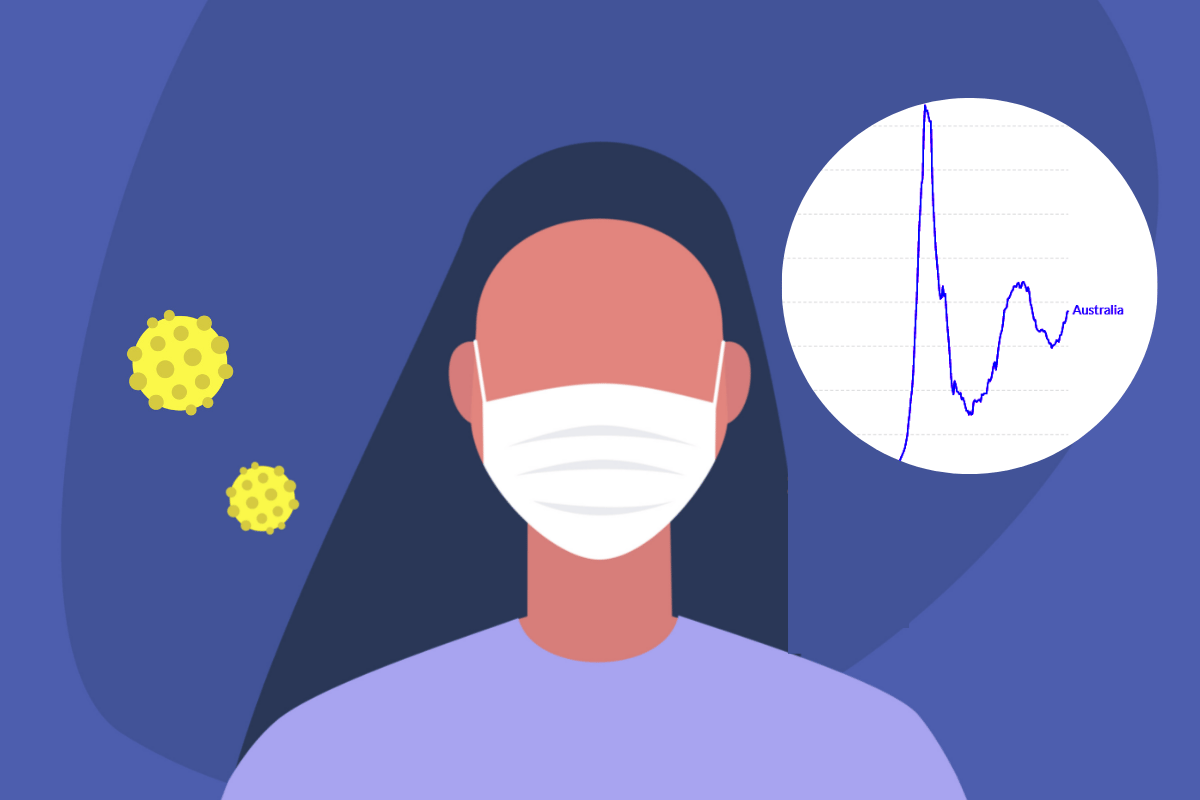 If COVID-19 isn't big on your radar at the moment, you're not alone. 
With a national election campaign, cost-of-living crisis, and floods making headlines in recent months, you'd be forgiven if you weren't aware of Australia's high COVID-19 rate. 
But while our minds have been elsewhere, Australia's COVID-19 cases have been bubbling along on an upward trend. 
In fact, our country currently has the highest per capita infection rate in the world excluding the islands of Montserrat, Anguilla and The Falklands. 
With three new sub-variants detected in Australia, and concerns case numbers could rise during winter months, here's what you need to know about the current COVID-19 situation in our country.
How many COVID-19 cases are being reported in Australia?
Over the weekend, more than 90,000 people around Australia reportedly contracted the virus.
On Saturday we recorded over 48,000 new cases and on Sunday there was a slight dip with over 42,000 cases. 

Graph showing daily new COVID-19 cases per million people based on a seven-day rolling average. Image: Our Wold in Data. 
Across the country, New South Wales recorded 9,036 cases on Sunday, Victoria recorded 10,197 and Western Australia topped the states with 12,399.