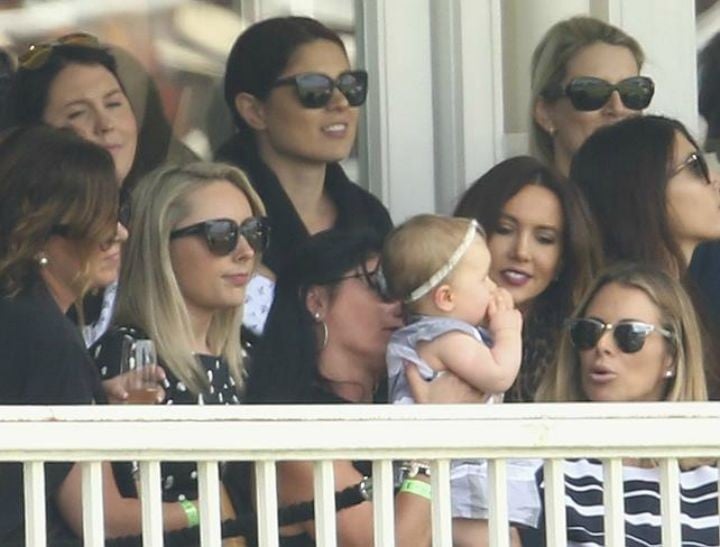 This week saw the "darkest day" in Australia's cricket history when the Australian batsmen made just 60 runs.
But one respected commentator wasn't pointing his finger at the players. Former wicket keeper Ian Healy says the crickets are distracted by the presence of their wives and girlfriends.
One Australian WAG has a few things to say about that…
Thursday night sent shock waves through cricket lovers in Australia as we saw our beloved Ashes team all out for 60 in just 18.3 overs. It was the shortest first innings of a Test in history…Eeek!
So who shall we blame? The selectors? The coaches? The ground? Jet-lag? The Australian cricketers themselves? Or should we say that "England was the better side on the day?"
Nope. According a prominent Australian commentator, it was "the WAGs fault."
As we are living in 2015, I am finding it hard to come to terms with this statement. To be honest, it makes my blood boil so I will try my best to be as calm as possible in addressing this prehistoric and, lets be honest, sexist point of view.
Here's what Annie has to say about what being a WAG is really like.
Firstly, it seems quite clear that the people who are putting the blame on the WAGs for this poor cricketing performance, have a very short term memory. These are same partners were there when the cricketers quite comfortably won the second match.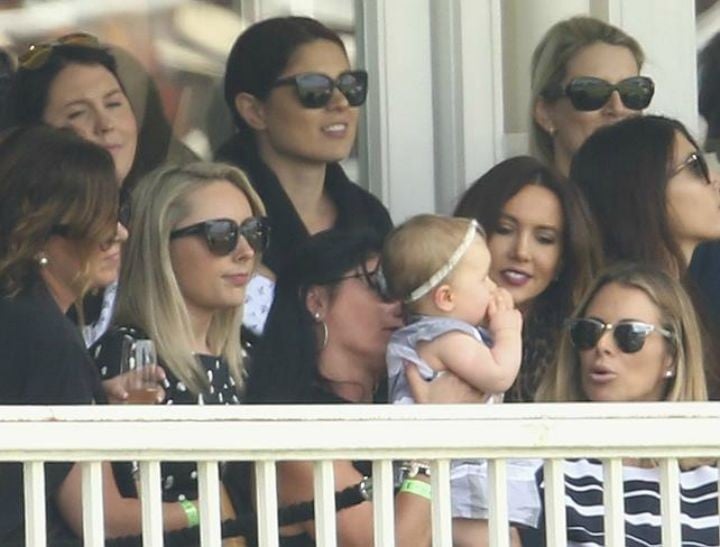 Can you see? Partners supporting.
And see here? The final result. Winners!
There have also been many people that have questioned "what partner takes their partner to work with them?" Well, so far I haven't seen any of the WAGs out on the field batting. I haven't seen any bowling or fielding either. Additionally, I haven't seen any WAGs coaching from the sidelines. Nope, just like the rest of the crowd, they are spectating – and not even close to the sidelines mind you!
And yes, many people have their partners support them. Federer has had his wife and children go to his games. Jay Z has been to Beyoncé's concerts. Michelle Obama is frequently next to Barrack almost wherever he goes. We saw Buddy Franklin go see his partner, Jesinta Campbell, on the runway this week and she too goes to his football games. And my (not famous) Mum has gone to various of my Dad's work functions (and vise versa!) Heck, my partner is standing behind me right now reading this line from over my shoulder as I work.