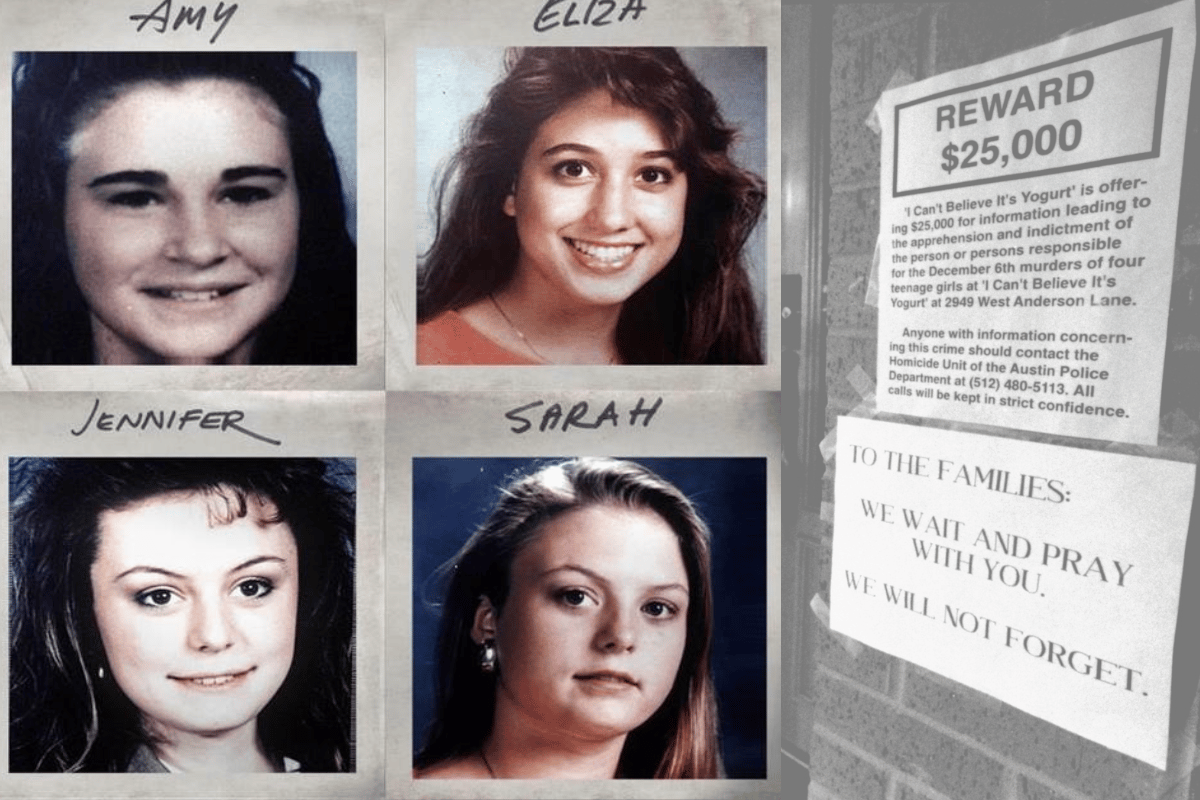 Content warning: This story includes mentions of sexual assault that may be distressing to some readers.
In Austin, Texas, there once was a frozen yoghurt chain store called 'I Can't Believe it's Yogurt'.
It was popular with families and young people throughout the '80s and '90s. In 1991, there were two 17-year-old girls who worked at the Austin store - Eliza Thomas and Jennifer Harbison.
Today, that yoghurt shop is no more. Over the years it has been replaced with a payday loan store, the only noticeable remnant of its origins being a nearby plaque that commemorates four young lives lost on December 6, 1991.
Their names were Eliza Thomas, Jennifer Harbison, Sarah Harbison and Amy Ayers.
The quadruple murders at the yoghurt shop have long haunted the city of Austin, with legal justice yet to be served. 31 years later, police still hope DNA evidence will solve the case.
Watch: the case unpacked 31 years later. Post continues below.
The victims.
Jennifer and Eliza were working in the yoghurt shop on that Friday night in December 1991. Nearing the end of their shift, Jennifer's younger sister Sarah Harbison and Sarah's friend Amy Ayers visited the shop.