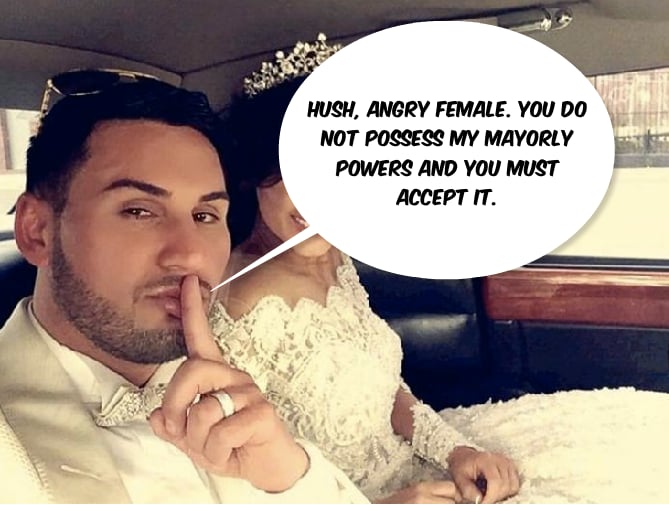 Yesterday I got a parking fine.
It was entirely my fault. I got home late at night, all the car parks were taken, so I parked my car half in a carpark space and half out of it.
When I went to move my car early the next morning, I found a ticket with a fine for $294.
So yesterday, I was kicking myself. And every time I walk past the fridge where I've pinned it up, I kick myself a little bit more. By this morning, I had moved to the next stage of the emotional spectrum of getting a parking fine: Acceptance.
That was until I read the paper this morning and found out that Salim Mehajer, Auburn's Deputy Mayor, was fined $220 for BLOCKING AN ENTIRE STREET while filming his wedding on Saturday.
$220 for blocking a street with a fleet of stretch limousines, a cavalcade of luxury cars including a Ferrari and several Lamborghinis, a squad of motorbikes and a posse of police.
What fresh hell is this?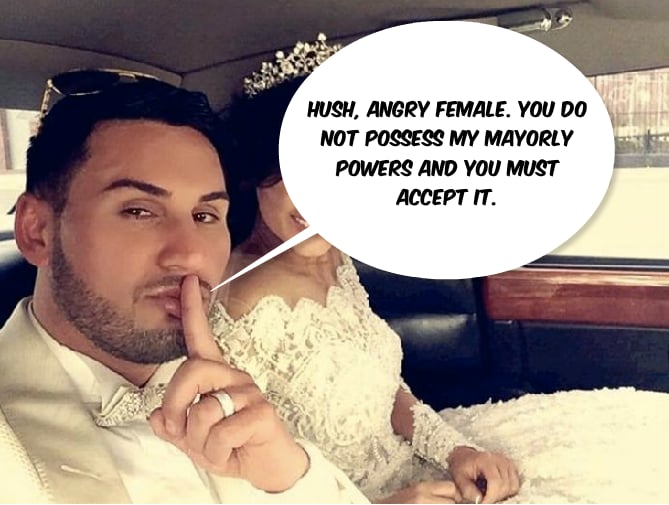 I've been charged $294 for having my back wheels and boot hanging over what appears to be a quite arbitrary line.
So you can visualise it, let me tell you a little bit about my car. I drive a 1996 Mazda 121. It is one of those bubble cars that hairdressers drove in the mid-90s.