Weddings are difficult enough without your fiancé dictating who can and can't be in the bridal party. Especially when the person he doesn't want to be involved just so happens to be your very best girlfriend.
Unfortunately, that's the precarious situation one Reddit user now finds herself in, and her future husband's reasoning is troubling.
"While planning our wedding, it has been brought to my attention that my fiancé does not want my BFF to be in our wedding," the 32-year-old bride explained. Why? "Because she's not attractive."
WOAH. What?
"He says he doesn't want her ruining our wedding photos and only wants attractive people in our wedding party."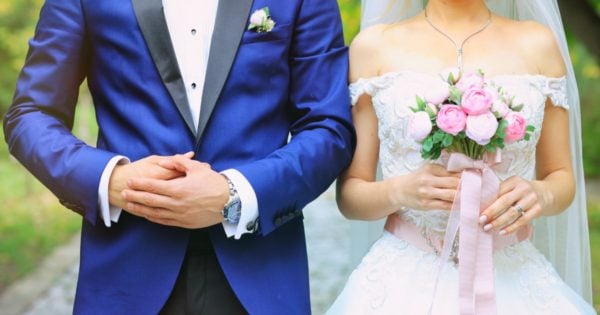 But... is your partner... a model casting agent or something? He realises this is a WEDDING, not a photo shoot for Vogue, right? Are all of his groomsmen the offspring of Miranda Kerr and Jesus Christ or something?
While the Redditor thinks the idea is "absurd", her partner's friends backed up his logic, and agreed that her best friend would be a terrible choice for maid of honour. Because of this, the bride-to-be has decided to leave her out of the wedding.