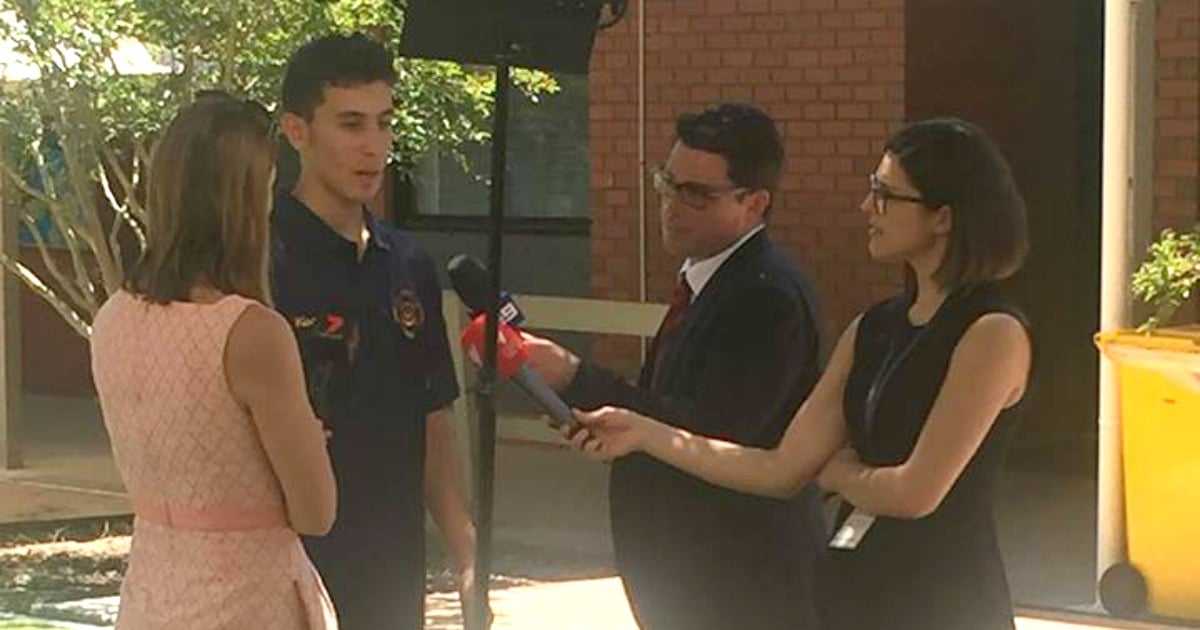 A Syrian refugee who only started learning English in 2014 after fleeing the embattled city of Homs, has graduated as dux of one Australia's largest secondary Catholic schools.
In 2013, Saad Al-Kassab and his family managed to escape the bloody civil war in Syria which has claimed hundreds of thousands of lives.
Just three years later, he has been celebrated as dux of Catholic Regional College Sydenham, in Melbourne's north-west, after earning an Australian Tertiary Admission Rank (ATAR) of 96.65.
"To be honest, I was expecting a high score, but it felt so good to see it," he said.
"I felt really happy. I was just overwhelmed."
Before leaving Syria, Saad studied at home with his mother while sheltering from mortars and airstrikes.
With schools closed, he travelled kilometres through checkpoints to makeshift exam centres in cinemas and sports grounds.
Saad started learning English after arriving in Australia in June 2014, watching Question Time in Parliament with his brother Omar and joining the Scouts to develop his comprehension.
"The way they speak, they speak proper English. They speak slowly, so you can catch words," he said.
He has already been offered a scholarship at Monash University, and hopes to study biomedicine or medicine.
'I was given a new life'
Saad's English skills made it it difficult for him to enrol in a school in Australia but he persisted and after four months he was getting great results.
"I think the hardest part was getting into school. The community was lovely with me," he said.
"I'm really grateful for being given the opportunity to be able to come to Australia and study here. Despite all the difficulties, I was given a new life.
"I really wish I can pay it back one day."