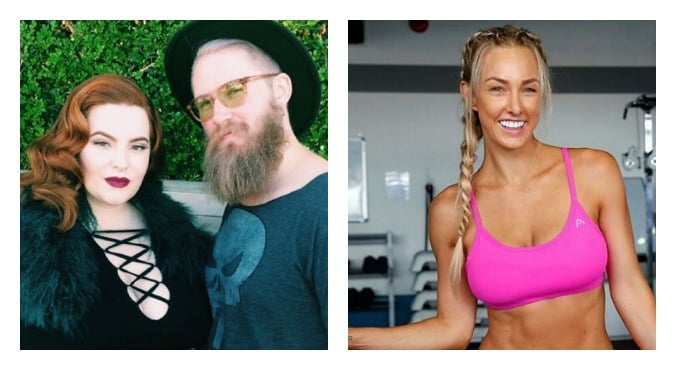 Images: Instagram (Nick Holliday/Ashy Bines).
Last week, personal trainer Ashy Bines came under fire for a social media post describing US plus-size model Tess Holliday as an unhealthy role model and arguing she shouldn't be "applauded" for her size.
"Thin girls are slammed A LOT these days but females who are carrying more weight than what they should for their bodies, organs, moods, bones, cells etc. to be 'healthy' are now inspirations because they are confident in their swimsuit?" the Gold Coast-based fitness star wrote.
To illustrate her message, the 27-year-old shared a photo of Holliday alongside one of a "clearly underweight" catwalk model, who turned out to be a Brazilian model who died of health complication arising from anorexia.
The point Bines attempted to make was that neither woman reflected a "healthy" image.