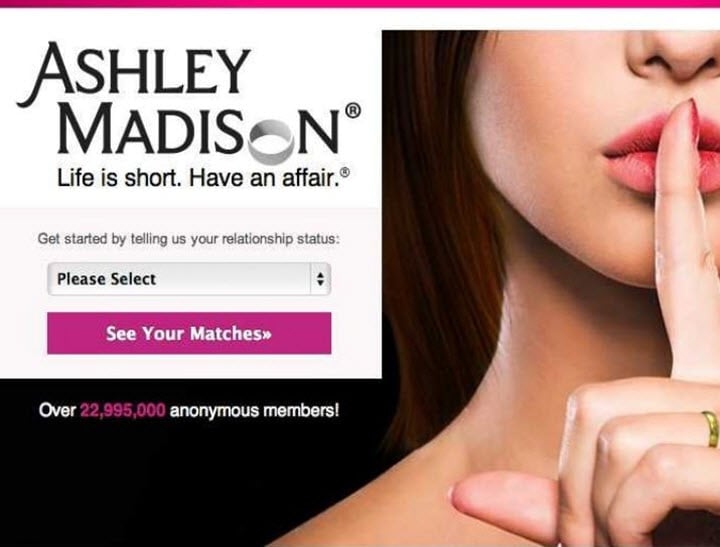 There is nothing good about the Ashley Madison situation.
On the one hand, you have hundreds of thousands of devastated partners who have just searched a database and discovered their loving husbands/wives had signed up to a website for cheaters.
On the other hand, you have the 32 million dirty, dirty cheaters (sorry, will try and be diplomatic from now on) who have had their privacy violated by hackers.
On the third (?) hand, you have the hackers who tried to 'do the right thing' by demanding this dirty, nasty website (sorry, DIPLOMATIC… I forgot) be taken down, or they'd release the information they hacked.
And finally, you have the fact that the hackers actually broke the law when they stole the private information, and they should probably be punished along with all the filthy, awful cheaters (I give up).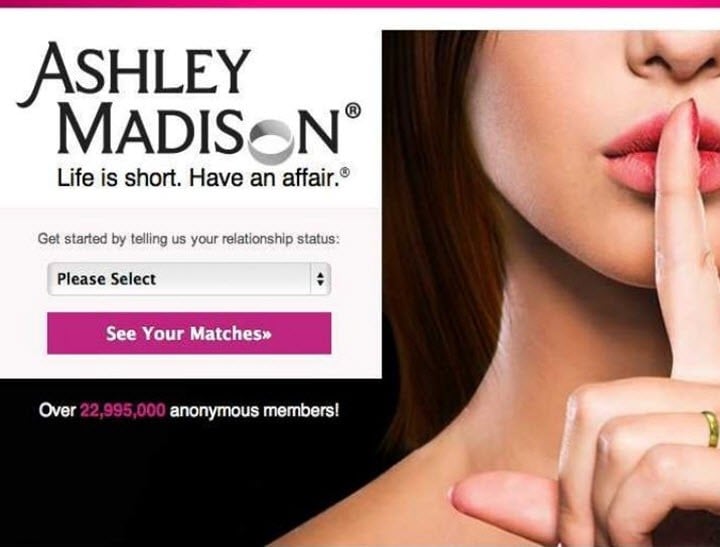 The released information is devastating for millions of families. Not to mention the 800 Australian government email addresses that have 'somehow' been included in the hacked data – including regional councillors and government officials.
The whole thing is tricky. It's horrible. And I discovered just how disturbing the website was earlier this year, when I tried to sign up.
Before you start calling me a dirty cheater, I was only doing it for research. FOR REAL. We had seen the ads for Ashley Madison, and I went through the sign-up process to see what the process was, with intentions to write an article about the kinds of people on there.
But I never actually completed my profile, because something so ridiculous and disgusting and amusing happened as I was signing up, I didn't even need to complete the process before I had an article to write.
There were so many user names, it took me ten minutes to find an unused one.
It was the saddest, silliest thing. I had to laugh to keep from crying.
WHAT HAPPENED WHEN I TRIED TO SIGN UP TO ASHLEY MADISON:
To start with, I was thinking of what someone in this situation might write.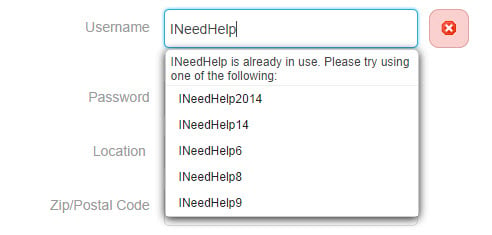 But clearly, that name was taken. So I tried some other saddish names.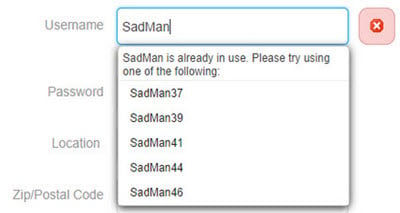 But still no luck. Too many sad people on Ashley Madison, evidently.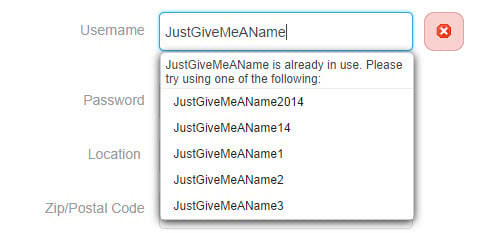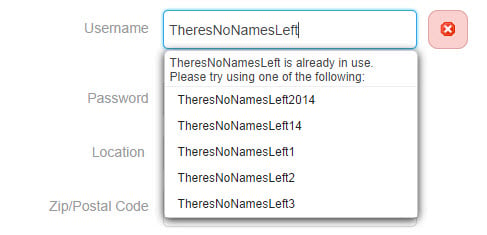 Other people had experienced this problem, evidently. Keep trying.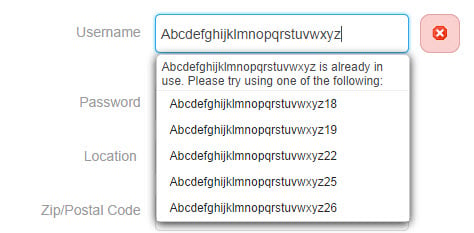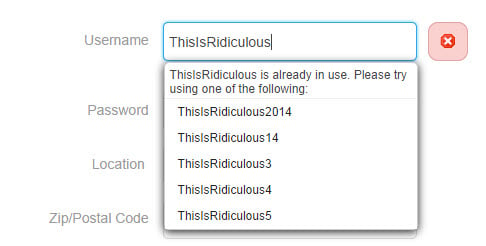 So I tried the longest word I know. Surely, that would work.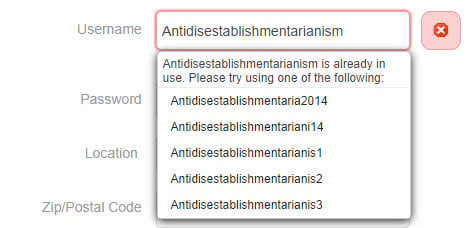 I was getting frustrated.


(I'd kind of like to meet that guy.)


That was an interesting response. No dirty names. Also surprising that I hadn't tried one up until now. Maybe I'll try a pseudonym.

Oh no! Not you, George! Don't tell Amal. Or Prince Phillip:

And then it happened:

GRAN! NOT YOU TOO! I was defeated.


So I tried a new tactic. I named three random items on my desk.
And finally, I had a username.

It may have been a funny moment, but in truth, this website is a disgrace. Of course, it's a free country and people should be allowed to make their own choices and blah bah freedom etc. But if you don't want to be with your partner, don't be with them. Websites like Ashley Madison are facilitating a disgusting world of lies and hurt.
If your partners name is on that leaked list, I am so sorry. I can only hope that, like ApplePenRemoteControl, they never had intentions to cheat.
And if you are one of the cheaters who has had your details leaked; well, I'm sorry I have to say it… but kharma is a bitch.
Read more:

Today, the Ashley Madison hackers released the names of a whole lot of cheaters.

10 suburbs in each state where people are most likely to cheat.