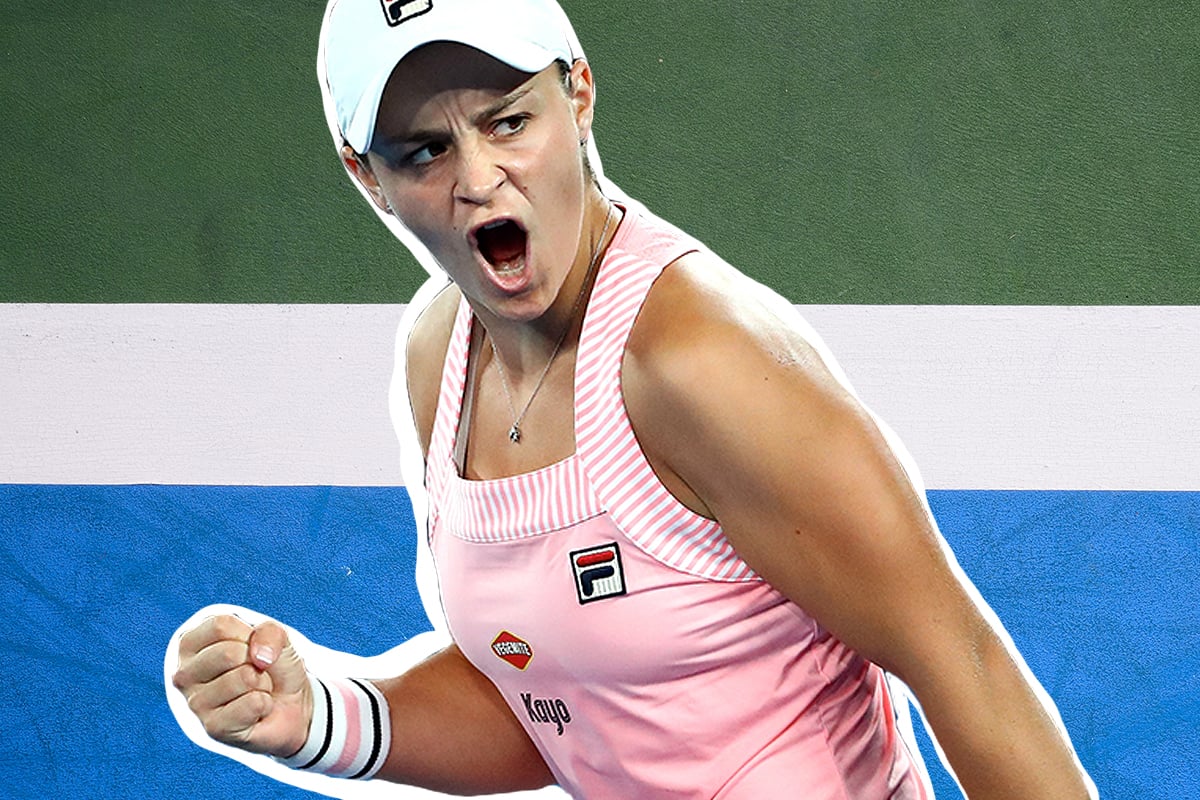 So we've been doing this thing.
Australia, collectively, has been doing this thing where we hover.
We've been poised to swoop at the first sign of trouble, ready to defend our golden child. Ready to smother her with love and affection if anyone even comes close to not being entirely complimentary.
We just want what's best for her, y'know?
We want to protect her, support her, make sure she's being treated well by her peers.
It's coming from a good place, because we just love her so much.
But it's time we acknowledge that, Australia – we've been helicopter parenting tennis world number one Ash Barty.
Here's Ash Barty's post match interview. Article continues after video.
We didn't realise we were doing it until we woke up this morning to news from Wimbledon that "our Ash" had lost her fourth-round game.
"The sun's still going to come up tomorrow," she said in her post-match interview, causing our top lips to quiver and our hearts to burst with pride.
"It's a tough one to swallow, but I lost to a better player," she added.
Goddammit Ash what a gloriously humble thing to say.