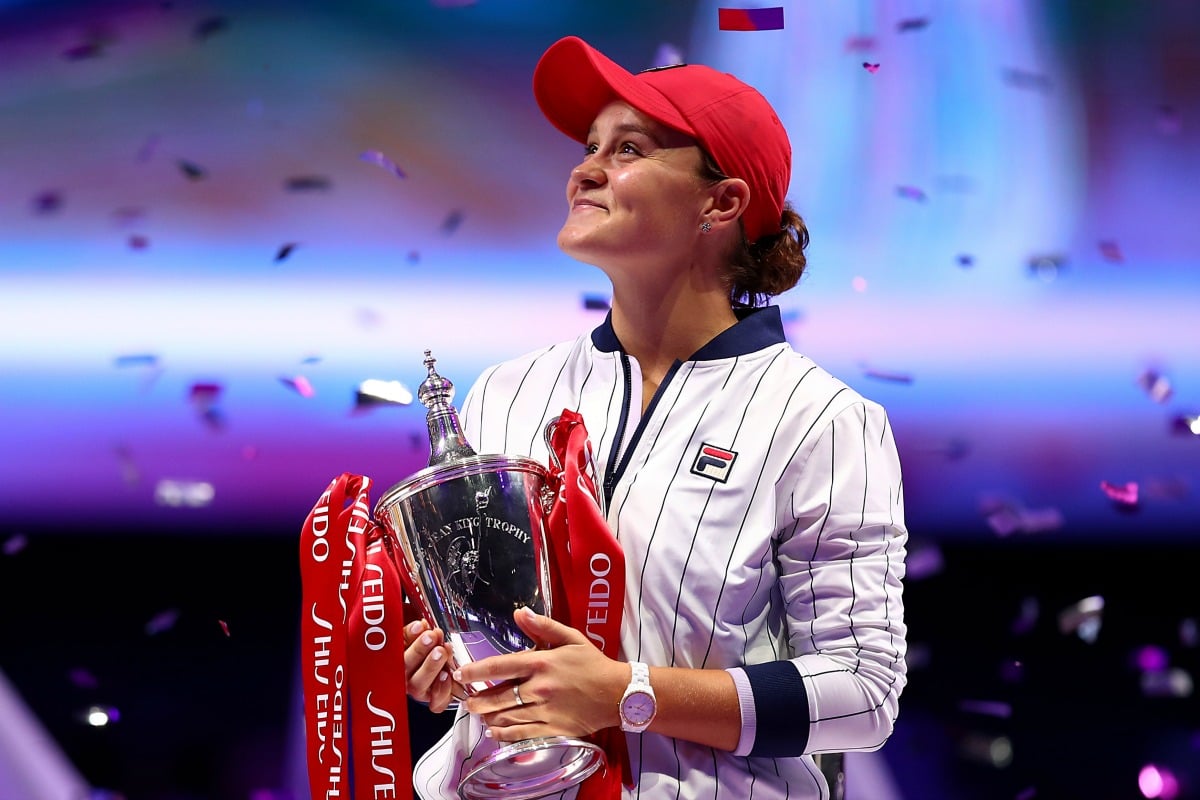 December and January are the cruisiest months of the year for many of us.
The sun is shining, there's far too much food to eat and every second day is a public holiday.
But as we're reading our books at the beach or pouring another cider, one of Australia's great sportspeople is putting in the hard yards ahead of another busy tennis season.
Ash Barty is an Australian sporting hero we can be proud of. Post continues below video.
A week out from her first tournament of 2020, Ash Barty's days are less about sleep-ins and more about long, busy hours on the court.
"At the moment it is training, training and more training," Ash told Mamamia of her current daily routine.
"I'm in the busy preseason part of my year and doing a lot of physical and on-court work in the lead up to the Australian summer. We train from around 8am until 4pm every day so there isn't much downtime.
"I'm lucky that I get to go home after a long day and sleep in my own bed and see my boyfriend and puppies for the next month or so though."
Ash's first tournament of 2020 takes place at home in Brisbane. Then she'll head interstate for the Adelaide International before the big one: The Australian Open on January 20.
The 23-year-old Queenslander has had a whirlwind 2019, beginning with her first career victory over a current world No. 1 player (Simona Halep at the 2019 Sydney International) and ending with herself holding that very title.
Does Australia act a bit like a helicopter parent to Ash Barty? Mamamia Out Loud discusses. Post continues below audio.
It's a fitting end to a year which saw Ash cement her place on the world stage, revitalise Australian tennis and stake her claim as a household name across the country.
That last bit especially has taken her a bit of time to wrap her head around, the "low-key" Queenslander told Mamamia.