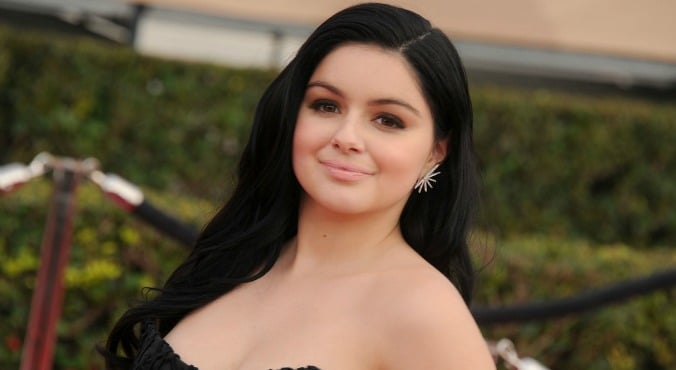 Image: Getty.
When your name is Ariel, it's probably impossible to go through life without hearing jokes and references about The Little Mermaid.
Although she hasn't got a tail or a flounder fish for a best friend (as far as we know), Ariel Winter has just taken one step closer to becoming the human embodiment of her Disney namesake.
Or, in her own words, she's now a "strawberry."
The Modern Family actor shared her vibrant new hair colour on social media over the weekend, and it seems to be a hit with her fans.
We reckon Winter's new colour looks awesome.
But, on a more practical note, we're dying (erm… pun intended) to know how her stylist achieved such a bright hue when her hair was almost black to begin with. Did she make some kind of bargain with Ursula the Sea Witch? Very possible.
Watch: Mia Freedman's hairdresser has a great tip for getting the haircut you want, every time. (Post continues after video.)
Winter isn't the only celebrity with a snazzy new colour job — an ex-Bachelor contestant has also undergone a change…
Lisa Hyde
In case the name doesn't ring a bell, Lisa Hyde was the runner-up of Season 2 of The Bachelor Australia — although maybe 'runner up' isn't quite right, because that's the year Sam Frost 'won' but then Blake ended up with Louise who came in third… oh, you know how the story goes.
Anyway. At the time, Hyde was a long-haired brunette, but like Frost she's undergone a major change. Hyde shared her newly-lightened and chopped (she's lost several inches of length) hair on Instagram last night:
The best part about her new look? It was a family affair.
"So I visited my family in Noosa, my sister chopped off my hair and made me a blonde… Loving my new do, she is the best," she explained, adding the hashtag #blondeorbrown???
There's only one answer: it's bronde.
Have you had a new colour or cut recently?