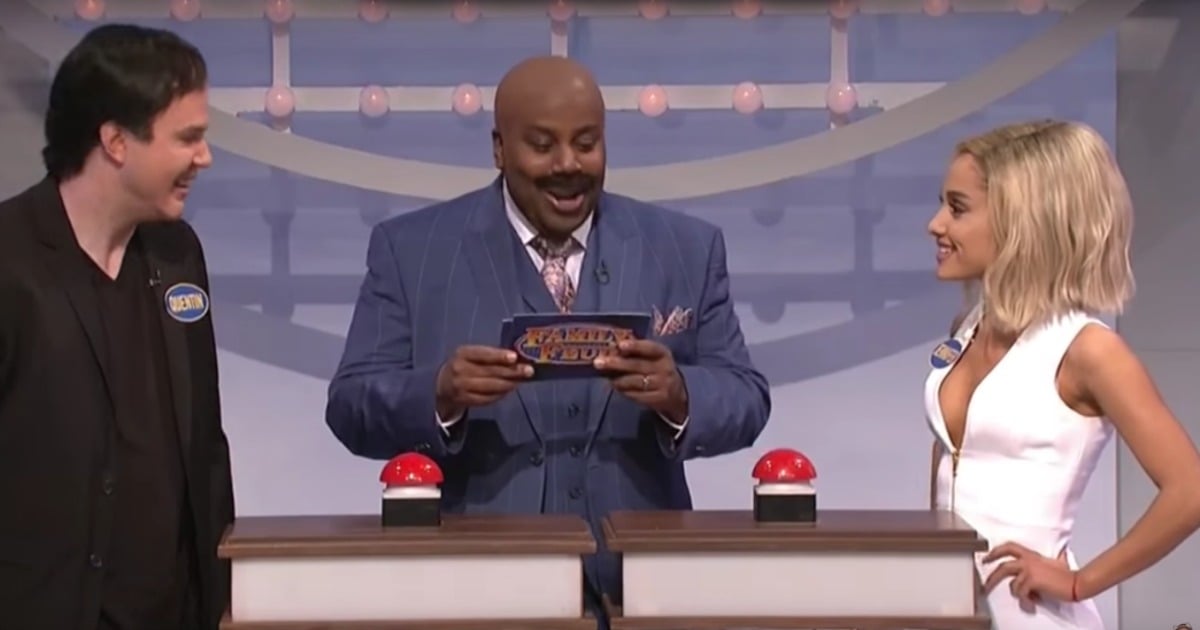 Sometimes, Ariana Grande can come across as a bit of diva.
She's sued gossip columnist Perez Hilton, absolutely refuses to be photographed from her right side, and stormed off a photoshoot in Sydney last year because she didn't like how her top looked in the photos.
Even E! News celeb reporter Giuliana Rancic was at the receiving end of her diva behavior.
"…It was at the AMA's, and she came up on the platform, and normally I stand on this side [her left side] to the camera. I had to fight 13 years to get this side to the camera, it's my good side, but I fought 13 years for this, OK?
"Little Ariana comes over, I feel, like, BING, elbow in my side, I'm like, 'What's going on?' and they push me to the other side. So I had to be on my ugly side."
But it turns out that Ariana actually has a wicked sense of humor.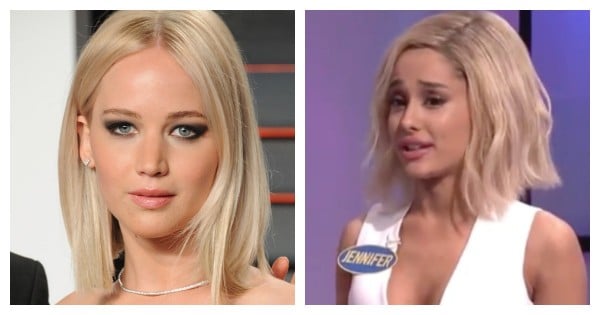 Her recent turn on Saturday Night Live saw Ariana give the most accurate Jennifer Lawrence impersonation we've ever seen.
In a blonde cropped wig and goofy smile, Ariana magically dropped the Disney-princess-pop-star pout and absolutely nailed J-Law's signature throaty voice and throwaway jokes about being 'a regular girl'.
Watch Ariana's Jennifer Lawrence impersonation on SNL below:
(post continues after video)

In a take off of the game show 'Family Feud', Ariana/J-Law is asked, 'What's a habit you just can't quit?', to which she replies:
"I'm just like a snackaholic. I love Pringles. When no-one's looking, I'll eat a whole can. Every day is my cheat day, you know what I mean?"
*Golf clap*
Celebrity impersonations seem to be Ariana's secret talent (behind always posing from her left hand side), with her Celine Dion and Britney Spears impressions on Jimmy Fallon last year going viral.
Seriously, this girl needs her own show.