Turning an act of hatred into a celebration of unity, pop star Ariana Grande returned to the UK city of Manchester on Sunday night to deliver a three-hour-long benefit concert to thousands of fans watching on around the world.
"Tonight is all about love," Grande told her cheering fans.
With her were artists Miley Cyrus, Katy Perry, Coldplay, Justin Bieber, Liam Gallagher, Robbie Williams, Black Eyed Peas, and Grande's boyfriend, Mac Miller.
Notably, so was a sizeable diamond ring on her engagement finger.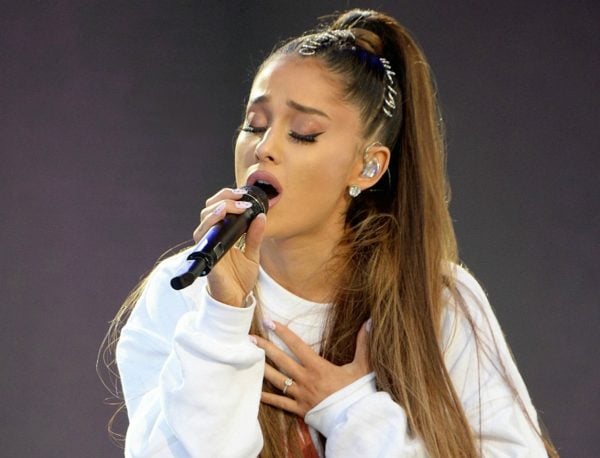 And here's a closer look...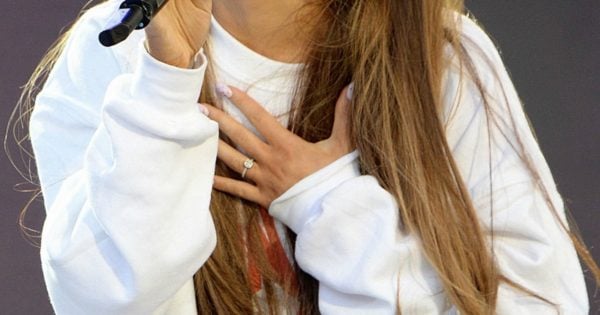 Having made their relationship public in August 2016, Grande has reportedly been spotted wearing the diamond ring since February 2017, but is yet to comment on what it means and if a wedding to Miller is on the cards.
The pair first worked together way back in 2013 on Grande's track The Way, and the accompanying video ends with footage of them kissing. Then, they teamed up again in 2016 for Miller's track, My Favourite Part.
Following the Manchester terror attack on May 22 that left 22 people dead and a further 116 injured, Miller has been a pillar of support for Grande, meeting the 23-year-old and her mother Joan Grande at the airport when they landed back in the US and holding up with the family at their Florida home.
The exact figure brought in by the benefit concert is still unknown, but early estimates were predicting close to AU $3.4 million for the relief fund would be raised for the victims of the attack.
Even if an engagement is still a way off, Grande's ring and Miller's support for her onstage was an extra dose of love the crowd seemed more than happy to have.