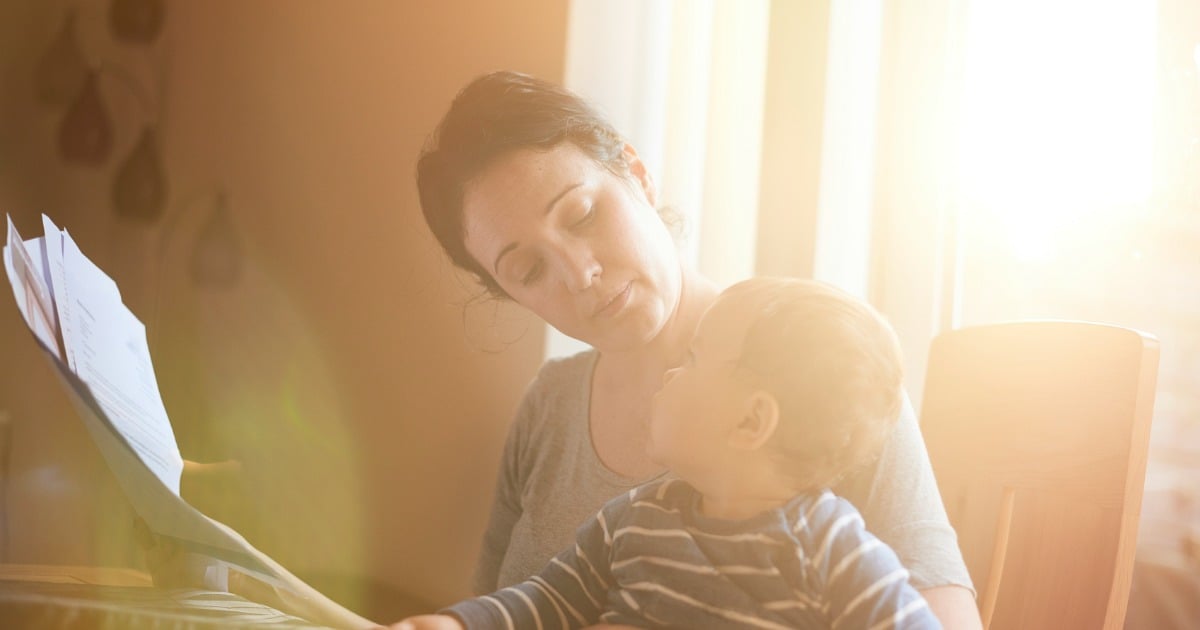 It sucks being one of the only mums in my circle of friends.
Not only do they not understand why I can't bring my toddler to a boutique beer garden but our areas of common interests are becoming less common. So when my close friend recently announced she was pregnant, I was happy for her and selfishly glad for me.
After attending a girls' catch up to celebrate her news, the conversation touched on whether my friend would return to work. Needless to say I was surprised when two of my friends confessed they didn't like part time working mothers – especially since I am one.
Even before kids, I've always viewed working mums positively. I worked with both full time and part time working mums and never experienced issues with the quantity or quality of their work.
And if I'm being completely honest, the balancing act of work and kids looked stressful and the reality certainly hasn't disappointed.
You would think that working part time mums would have enough to worry about with work, childcare/school drop offs and running a household without having to face this attitude in the work place but it's one that, after speaking to other working mums, is regularly faced.
Mothers confess times they felt like terrible mothers. Post continues after video…
What is most surprising is that it's other women expressing this opinion. The very same women, who hope to have children in the future and so arguably, have a vested interest in supporting working mums in the workplace.
Instead, the exact opposite seems to be happening. On asking my friends what led to their dislike, their key gripe was NOT the quality of work but rather the inability to contact working mums' on their days off. And on some level, they perceive working mums as less committed.
To say that I was shocked they valued accessibility over work performance is an understatement. And this criticism doesn't pass the smell test for me.
Surely, the sum total of a working mum's contribution to the work place isn't whether they can be contacted on their days off? It also begs the question of where they draw the line on contacting colleagues who aren't in the office – do they expect colleagues to be available when they take annual leave or sick leave?
I'm fairly certain that I'm not in the minority of working on my day off since making the change to part time work.
And whilst I understand that it's sometimes necessary to do this, I also don't think it's unfair to expect that non urgent enquiries wait until I get back in the office. After all, unlike my annual leave and sick leave, my non-working days are days that I'm not paid for.
At a time when working mums are rated as some of the most productive employees in the workplace, this hasn't translated into being viewed as a valuable team player within paid employment.
Instead, we are seeing the Australian Workplace Gender Equality Agency introduced reporting requirements to evaluate bias against pregnant women and working mums.
This suggests that the issue of bias against working mothers is still very much present within Australian workplaces despite existing Equal Opportunity legislation that has been designed to protect them.
As someone who was made redundant at seven months pregnant only to be appointed to a more senior role without a pay rise (as they were *allowing* me to work the role part time), I applaud the introduction of these new reporting requirements.
Having said that, I have serious doubts about the ability of these new reporting requirements to change workplace cultures or the mindset of colleagues who continue to undervalue the contribution working mums can make.
With the Australian Bureau of Statistics forecasting that the childless couples will overtake couples with children in the next fifteen years, it's probably not unrealistic to expect this attitude towards working mums to grow in the future.
So where does that leave working mums? The balancing act of children and work is a tough one and sometimes leaves me feeling a lot like Doctor Doolittle's character Push me-Pull me.
Whilst I've always anticipated that career opportunities would be scarce whilst I'm working part time, I didn't expect the bias towards working mums to come from other women.
It seems to me that by virtue of their gender, women are more comfortable and more willing to express this criticism towards working mothers. This judgment seems to be another factor on which women are judged - as if the breast/bottle feeding, caesarean/natural birth judgments weren't enough.
But how do you change work place cultures that are biased against working mothers? My belief is that the culture is often set by senior management and that policies are generally useless unless it's openly supported in practice - and by that, I mean it's important to see senior managers leading by example. The experience of my fellow working mums is that this is currently missing from the workplace.
And in case you are wondering how I responded to the friends who expressed these opinions, I took a deep breath and resisted the urge to do something dramatic like throwing my glass of wine in their face (let's face it, that's a waste of a perfectly good drink).
Instead I took a large sip of my wine and told them they may feel differently if and when they become a working mum.
Sarah is a working part time mother of two children. When she's not busy trying to climb the corporate ladder and managing her two children she likes to indulge in running and trashy tv shows.