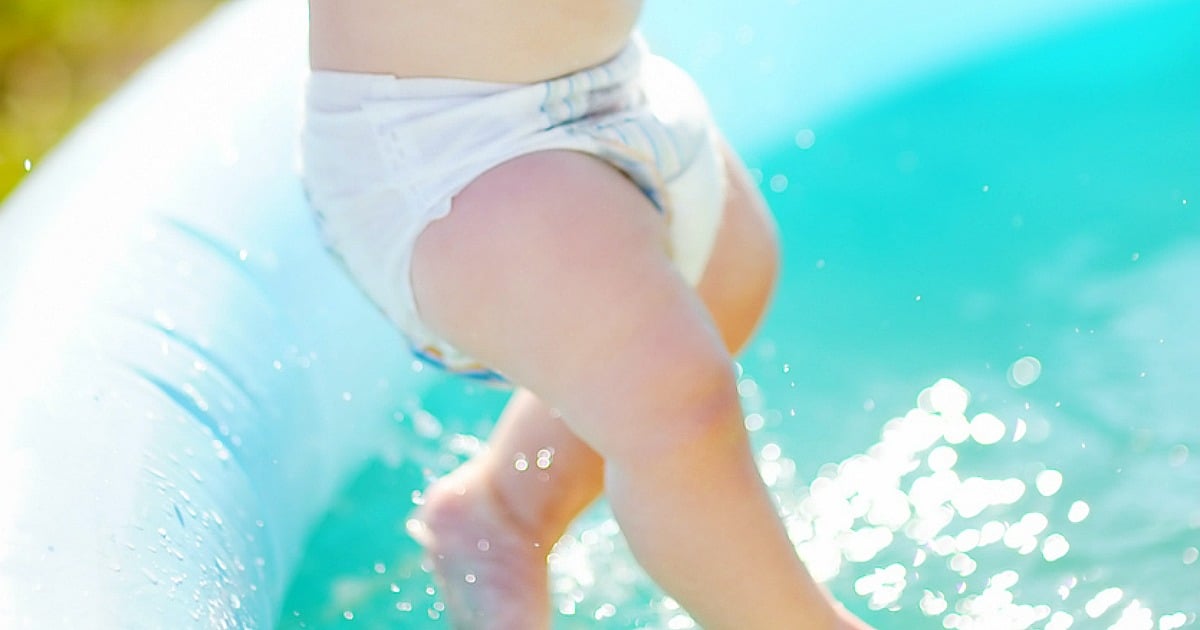 Health experts have warned of the potential dangers of aqua nappies this summer, suggesting they may be as ineffective as regular nappies when used in the water.
Talking to the Daily Telegraph, biochemistry specialist Professor Una Ryan said that she is skeptical about their capability, saying that at a microscopic level they act "like a poo tea bag in water".
More than that, Professor Ryan said that while swim nappies do keep some solids in, they do not keep all faecal matter inside the nappy itself.
"They don't work, they don't work at all — they may be a bit better than a regular nappy, but they release faecal matter into the pool," she told the paper.
The suggestion comes just weeks after an outbreak of cryptosporidium was reported at Manly's Andrew 'Boy' Charlton pool just last month. Cryptosporidium, which is a diarrhoeal disease infecting the intestine and which triggers diarrhoea and stomach cramps, is carried in the faeces matter of already infected humans and is spread when the parasite is ingested. According to NSW Health, swimming in contaminated pools is one of the main ways the disease is spread.
The Daily Telegraph are reporting that there were 109 cases of cryptosporidiosis in NSW in the first three weeks of January, compared with 54 for the same period last year.
NSW Health say on average it takes on average up to seven days for signs and symptoms of the disease to show.
As such, they suggest the best ways to avoid catching cryptosporidiosis as follows:
Wash your hands thoroughly with soap and water for 10 seconds after using the toilet, handling animals or their manure, changing nappies, working in the garden and before preparing food or drinks
Do not drink untreated water (for example, from lakes or streams). Boiling water will kill Cryptosporidium
Avoid swallowing water when swimming
Avoid swimming in natural waters (e.g.​ rivers, creeks, dams, surf) within a week after heavy rain