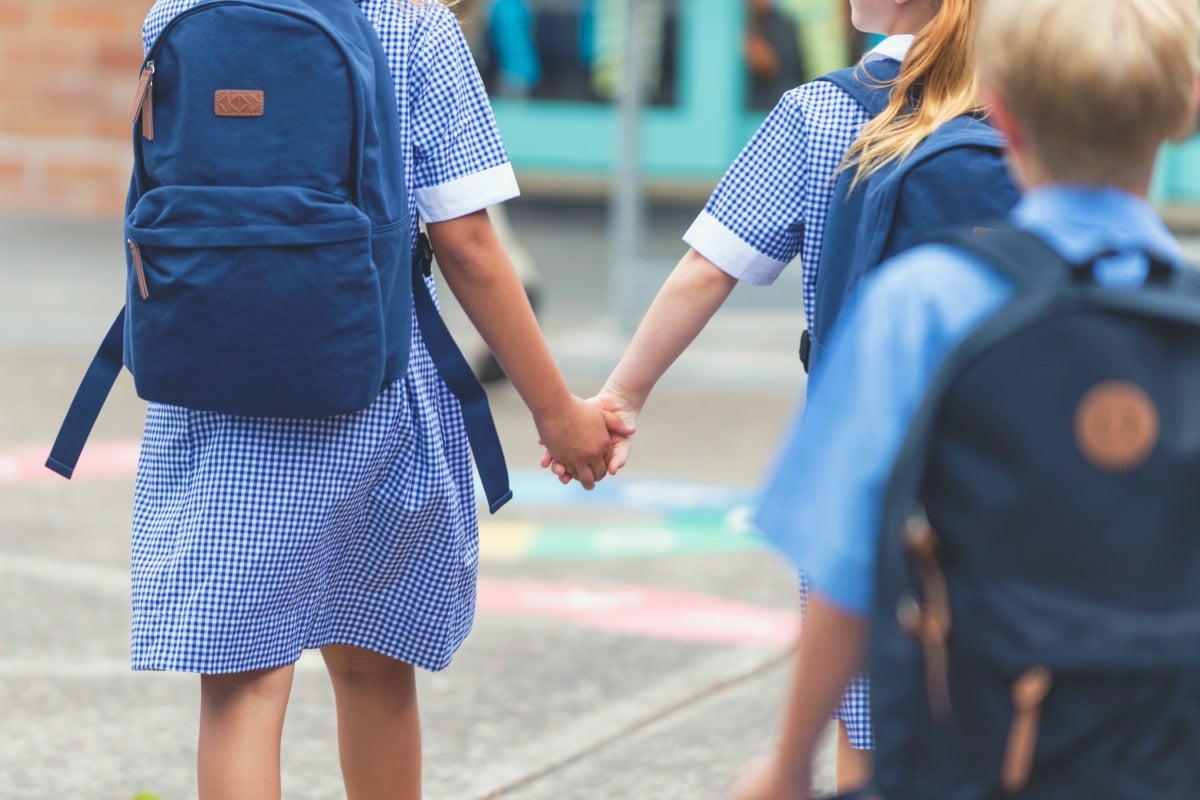 "People are naturally anxious about the issue of schools," Prime Minister Scott Morrison said at a press conference on Sunday in Sydney.
And with this anxiety in mind, the government decided not to close schools down, but to implement social distancing as a precautionary measure.
NSW Department of Education Secretary Mark Scott explained that social distancing measures would be adopted by schools from today.
"From Monday onwards, I expect school assemblies and substantial gatherings to be cancelled, along with all excursions," he said.
Watch: Mamamia's Claire Murphy breaks down your most asked questions about COVID-19. Post continues below. 
The PM also added that students socially distancing themselves from each other was "pretty straightforward".
"You are (to stay) about 1.5 metres away. Ensuring that you refrain from that sort of physical contact, whether it might be a handshake or something a bit more intimate, unless my close family and friends. It's all common sense," he said.
Well ScoMo, in my opinion, this advice is ludicrous. And something I dare say you will change your mind on.
While the cancellation of camps, excursions and assemblies are indeed common sense, social distancing of school-aged children of 1.5 metres is not – in fact, it's far from it.
Why? Because it is impossible.
And asking educational institutions to do this is absurd and unfair because you are setting them a task they simply cannot enforce, cannot monitor and cannot achieve.
It has nothing to do with their ability, their efforts, their care or their lack of trying, it is purely because social distancing at schools cannot be done for a multitude of reasons.