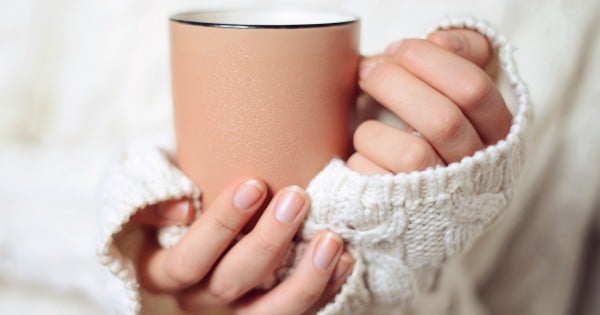 When someone you love gets sick, you want to do everything you can to help them, and if you can, protect others from going through the same.
So when Lauren Heimer's best friend was diagnosed with melanoma on her thumb, she took to Instagram to educate others about what to look for.
It's not a huge lump, scar or scab – it's something you might not even glance twice at.
Image: Instagram/@laurzenheimer
"That's what melanoma looks like on a thumbnail. One of my very best friends in the world got gel manicures regularly, like many of us," she wrote.
"Prior to her diagnosis I hadn't put too much thought into the dangers of the UV light so closely to the fingers/nails especially with some fairly newer chemical compound on them. She no longer has this thumbnail because THANK GOD she was smart enough to go to a dermatologist and he diagnosed her with a rare form of cancer and did some surgery.
"Although she very much misses her 10th nail, she is lucky it did not spread. And I'm so extremely blessed that she caught this in time."
Watch: We test out spray on nail polish. Post continues after video.
Heimer then issued a warning for others who might be in a similar position.
"Please be cautious when getting gels and consider that there are these types of risks. This is just a friendly PSA in honour of my homegirl's thumb, my love for her, and my general concern for humanity."
She said she was sharing the message after noticing many people in her life having gel manicures.