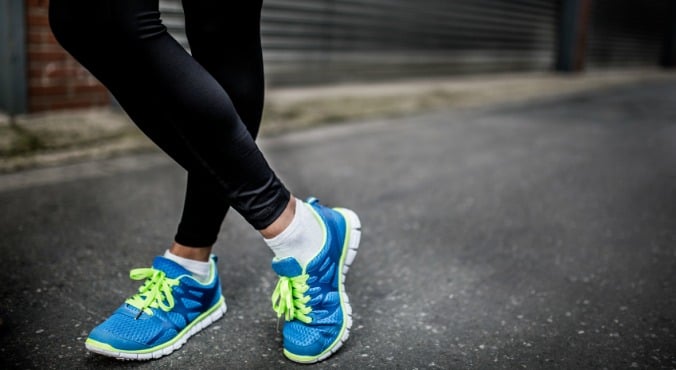 Image: iStock
Not since Olivia Newton John's Physical heyday has gym attire been such a big deal.
Take one look at your Instagram feed and you'll see a parade of fitness selfies showcasing flashy running shoes and crop tops with cool patterns. But the sporting garment with the most cachet right now has to be gym pants (or leggings, whatever you like to call them).
RELATED: Gym clothes: The things you need, and the things you definitely do not
Where once upon a time it was perfectly acceptable to exercise in a pair of floppy tracky dacks, modern workout pants are a wonder to behold, all decked out with resilient materials and body-smoothing contours and solar panels and X-ray vision and other flashy features. Certain brands and designs (hello, Lululemon yoga pants) have achieved cult status in recent years — not to mention 'acceptable brunch attire' status.
Yet there's one big downside: fancy pants can really eat into your savings, costing upwards of $100 a piece (that's a conservative amount, too — some people are forking out $454 for certain designs). So is it worth the investment? Or will your trusty $7 Kmart tights do the trick, leaving you with a spare $93 to stick in your 'Tropical Island Holiday Savings' jar?
Well, it seems we have an answer; the website Choice has conducted an investigation to find out whether money really does buy you a better quality gym pant.
RELATED: The fitness accessories you need – and the ones you really don't
Choice examined seven pairs of leggings, ranging in price from $7.50 to $109, from a variety of popular brands and stores: Kmart, Cotton On, Big W (the Michelle Bridges range), Adidas, Nike, Lorna Jane and Lululemon.
Each design was tested to determine the quality of the fabric used, considering its stretch recovery, colourfastness to washing, pilling, moisture wicking, seam strength and stitching.