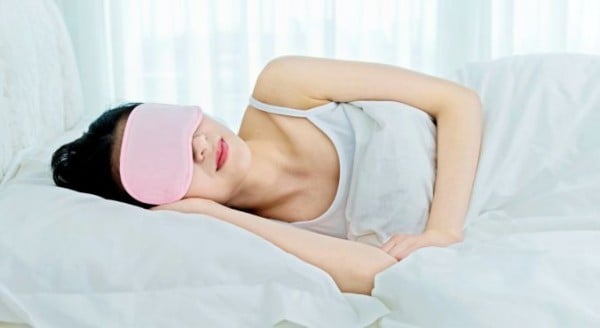 Image: iStock. By Richard G 'Bugs' Stephens, University of Connecticut.
Today most people do not get enough sleep. The Centres for Disease Control and Prevention (CDC) has called insufficient sleep an epidemic. While we are finally paying attention to the importance of sleep, the need for dark is still mostly ignored.
That's right. Dark. Your body needs it too.
Being exposed to regular patterns of light and dark regulates our circadian rhythm. Disruption of this rhythm may increase the risk of developing some health conditions including obesity, diabetes and breast cancer. (WATCH: Not getting eight hours of sleep? Here's how to fake it. Post continues after the video.)
Light regulates our sleep and wake patterns.
The physiological processes that control the daily cycle of sleep and wake, hunger, activity levels, body temperature, melatonin level in the blood, and many other physiological traits are called the endogenous circadian rhythm.
On its own, the endogenous circadian rhythm is nearly, but not exactly, 24 hours. Our bodies rely on the Sun to reset this cycle and keep it at precisely 24 hours, the length of our days. The light – and the dark – are important signals for the cycle. This circadian rhythm has developed over three billion years as life evolved on Earth in the context of the Sun's day/night cycle. It is built deeply into our genetic makeup. (Post continues after the gallery.)
A beautiful space = a beautiful sleep.
During the night, in the dark, body temperature drops, metabolism slows, and the hormone melatonin rises dramatically. When the Sun comes up in the morning, melatonin has already started falling, and you wake up. This natural physiological transition into and out of night is of ancient origin, and melatonin is crucial for the process to proceed as it should.
If you were to put someone in a dark cave with no time cues at all, the cycle will last about 24 hours, but not exactly. Without time cues like those from the Sun, eventually that person would become out of sync with people outside. In fact many profoundly blind people, who cannot perceive light, must cope with this de-synchronisation in their daily lives.
What does your body do in the dark?
Many things happen to our bodies during the dark. Levels of the hormone leptin, which helps control hunger, go up. High levels of leptin mean we do not feel hungry while low levels make us hungry.
Why does leptin go up in the dark? Since we evolved without artificial light at night, one theory holds that leptin goes up at night because it would be good to not be hungry during the night, rather than needing to forage in the dark and possibly get into trouble.