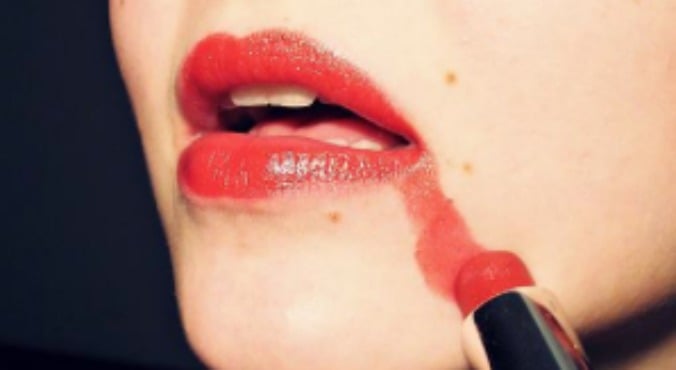 Image: iStock
What are your views on applying makeup on public transport? This is a seemingly benign topic which actually provokes passionate debate.
Seriously, try asking everyone next time you're at a dinner party. "It's disgusting!" one guest will howl, as he reaches for more salad, "I don't want to see a woman smearing coloured goo all over her face before I've had my first coffee! Why can't women just do that at home? That's what my wife does."
The 2-second cheat to getting your lipstick right, every time
Then, the friend seated next to you will almost choke on her pasta, after which she will hiss, "Get over it. I have an hour-long commute to work each day, and I'm going to use that time to put my makeup on. I have to get my kids to mum's place before I'm even on the train – as if I have time for makeup at home!"
I've been thinking about this topic, ever since my own makeup-on-a-train incident. Recently, the lovely Nicky invited me to meet The Glow team at their trés glamorous headquarters, and I wanted to look my absolute best. I was forced to apply my makeup during my forty minute train commute, as Napoleon Perdis was "not available", and before I left home, I was busy cuddling my toddler daughter, who was crying because she didn't want to nap.
And when I say "makeup", I mean "the works". It was two different types of concealer, powder, eyebrow pencil, eyebrow wax, eyelashes curled using an eyelash curler, mascara, blush and lipstick. While looking in my compact mirror, I caught a glimpse of the elderly gentleman sitting behind me, and I felt instantly embarrassed and ashamed. What must he think of me? I worried that everyone on the train would think that I was vain, disgusting or both. I tried to slouch down in my seat, but my dress was too short to allow me to completely curl up and hide. Must I completely suffer to look good? This wasn't the first time I'd applied makeup on public transport, either. When I was working full-time, I did it every single day.