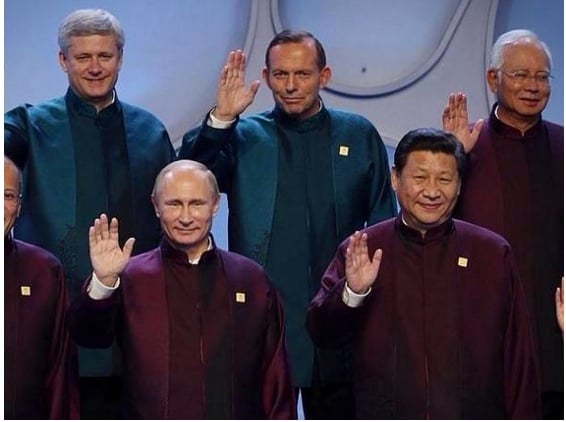 1. APEC Star Trek photo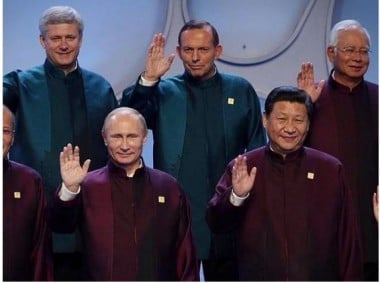 As the delegates arrive at the APEC summit in China, Prime Minister Tony Abbott has come perilously close to Russian President Vladimir Putin as world leaders gathered in traditional Chinese dress for APEC's usual leader's photo.
Commentators were quick to point out that no 'shirt-fronting' took place.
Twitter is enjoying the moment with the jackets the leaders asked to don being compared to a scene from a Star Trek convention.
"At 2014 Star Trek fan convention #APEC, Putin challenges Obama: "I look the most like Jean-Luc Picard." Tweeted one.