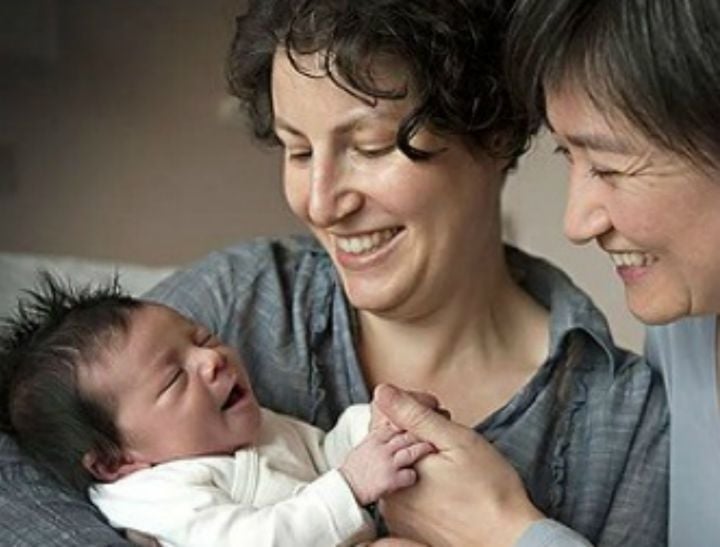 SO, it appears anti same-sex marriage campaigners are worried about the children.
In full-page advertisements in newspapers this week, the Australian Marriage Forum (AMF) asks "is it 'equality' if you force some kids to miss out on their dad?" and "is it 'loving' to destroy the primal love between mother and baby?"
Well, here's some questions in return. "Do you realise that not all couples who marry want, intend or can actually have children?" and "Are you aware how insulting and discriminating it is to others assume that this is the ultimate goal of a legal union?"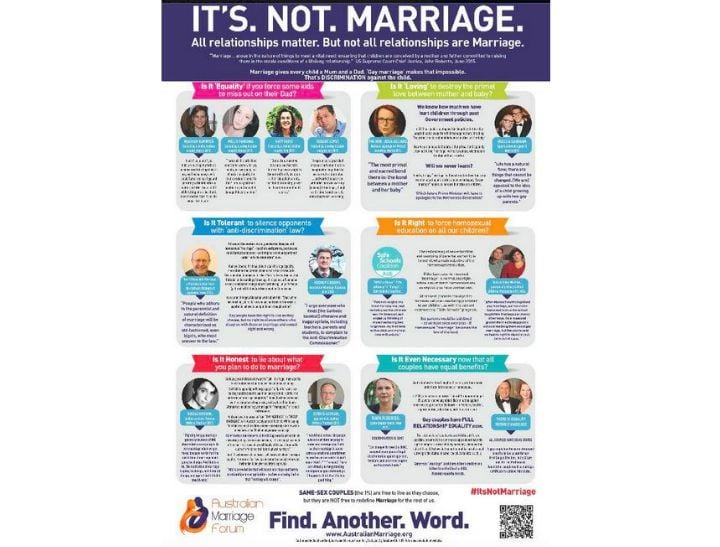 As a woman who hasn't and won't have children, I would like to tell the AMF that their views are as offensive and disrespectful as they are archaic and ignorant. A child being the goal of marriage is as simplistic and naïve as saying sex is only for procreation.
For a start, it negates anyone beyond child breeding years as having a purpose to wed the person they love. It tells the infertile that they may as well not bother with marriage. It tells anyone who has remarried that their union is of less value than one in which children will result.
And can we talk about what such shallow views say to the children who are already born, parented by gay couples? How dare they be told that their parents have "forced them" to miss out on a mother or father, that they are destined to be damaged by the loving unit that created them because their parents share the same chromosomal make-up.