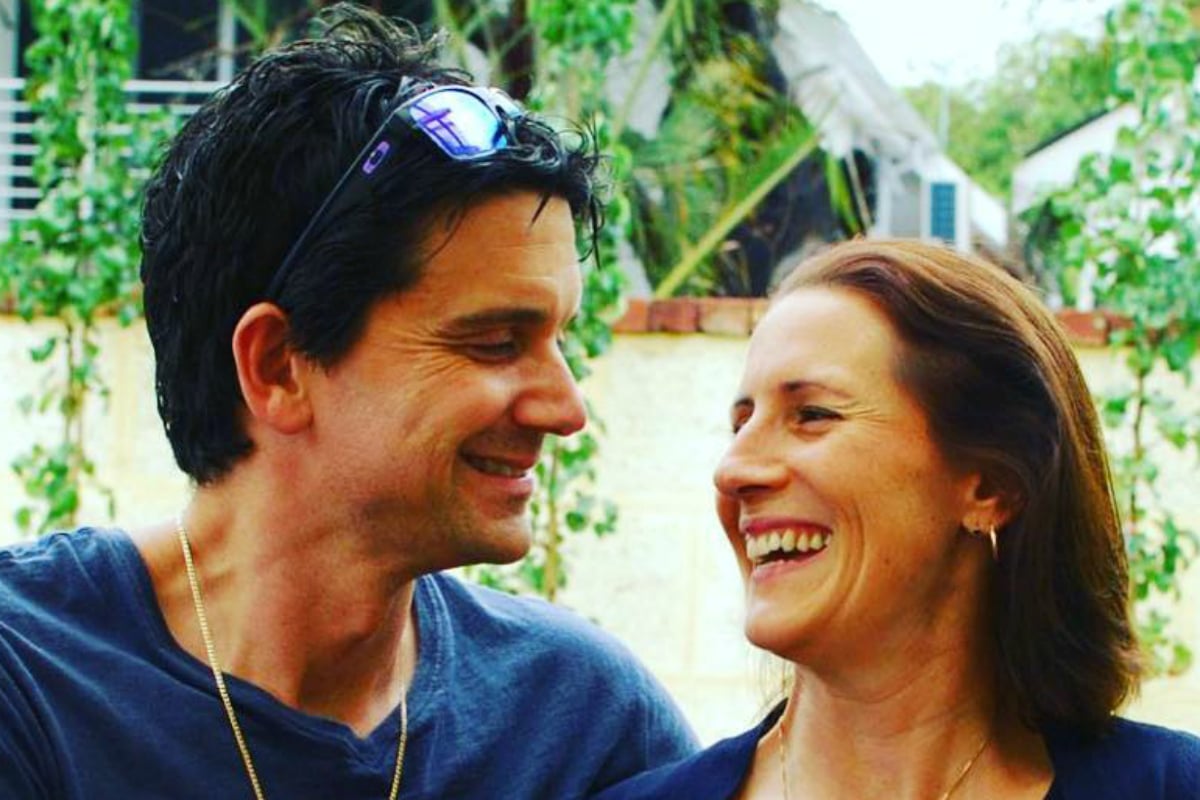 Last Sunday night, Anthony Exeter had his life support turned off.
The father and husband had been seriously injured when a canopy detached from a boat being towed ahead of his family car, and slammed into their windscreen as the family drove together on Friday, January 11.
It was a freak accident, and he was rushed to Royal Perth Hospital.
In the following days, his wife, renowned author and Mamamia contributor Kelly Exeter, and their children, Jaden and Mia, said their goodbyes.
On the night of January 12, Kelly slept hand in hand with her husband, treasuring their last moments together.
On Saturday, Kelly posted a tribute to her late husband on Instagram, and thanked her family and friends for their unwavering support over the past couple of weeks.
"How can a heart that is so broken feel so full?" she wrote. "That's the situation I find myself in today."