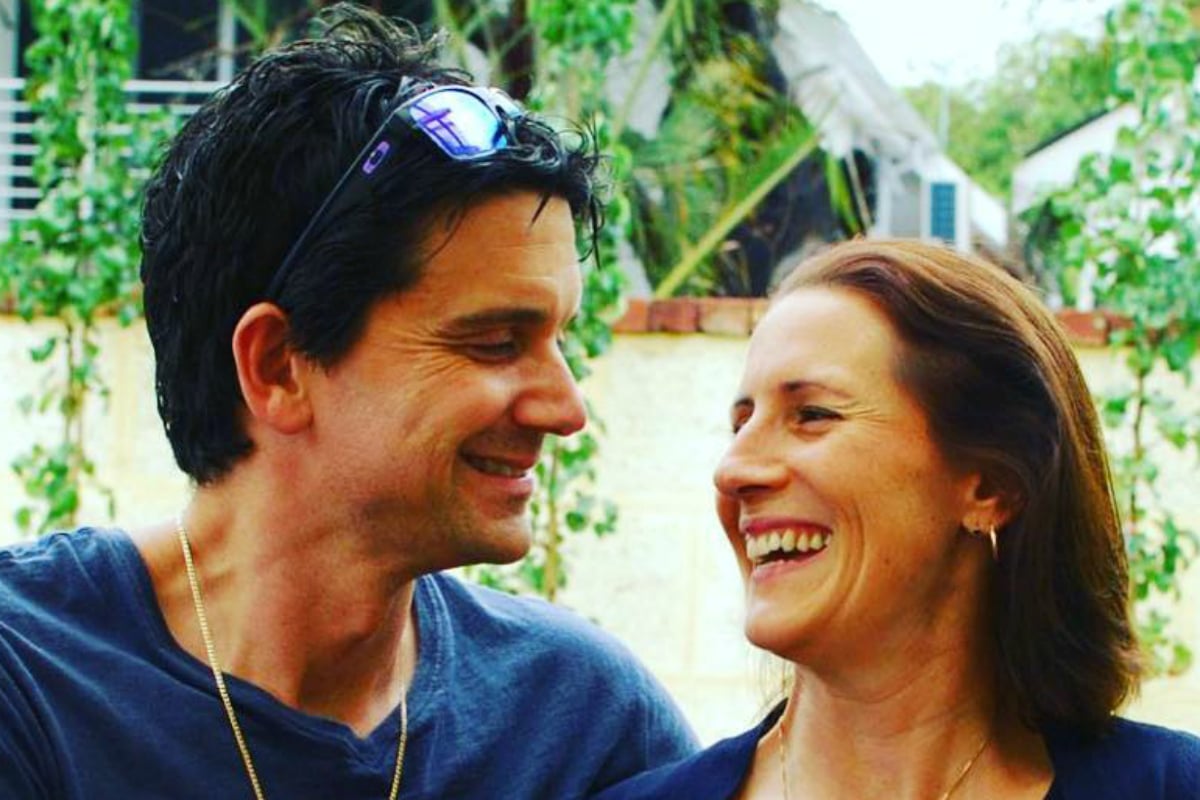 Last Sunday night, Anthony Exeter had his life support turned off.
The father and husband had been seriously injured when a canopy detached from a boat being towed ahead of his family car, and slammed into their windscreen as the family drove together on Friday, January 11.
It was a freak accident, and he was rushed to Royal Perth Hospital.
In the following days, his wife, renowned author and Mamamia contributor Kelly Exeter, and their children, Jaden and Mia, said their goodbyes.
On the night of January 12, Kelly slept hand in hand with her husband, treasuring their last moments together.
On Saturday, Kelly posted a tribute to her late husband on Instagram, and thanked her family and friends for their unwavering support over the past couple of weeks.
"How can a heart that is so broken feel so full?" she wrote. "That's the situation I find myself in today."
In the comments, Kelly shared Ant's six rules for life, which she had spoken about in his eulogy.
They're a much needed reminder that life can change in an instant, so we should treasure those around us and make the most of the time we have.
Here are Anthony's six rules for life, in the words of Kelly Exeter:
Rule 1: Love life, but don't take it too seriously.
This one illustrates just how much Ant was a walking contradiction – as we all are. Because he took a *lot* of things seriously. Preparing properly for training and games. Being on time for work. Doing the right thing. But life – for all that he loved it, he didn't take it too seriously. I lost count of the number of times he reminded me that if you got to wake up in the morning, everything from there was a bonus.
Rule 2: Don't spend time worrying about things you cannot change.
As you all know, if they handed out Olympic Gold medals for worrying, I'd have more silverware than Ian Thorpe. Ant's approach was *slightly* different. Can you do something about this thing you're worrying about? Yes? Then go do it. No? Don't waste energy on it. And he didn't just say these things, he led by example.