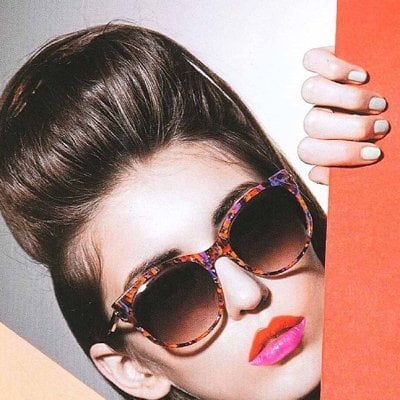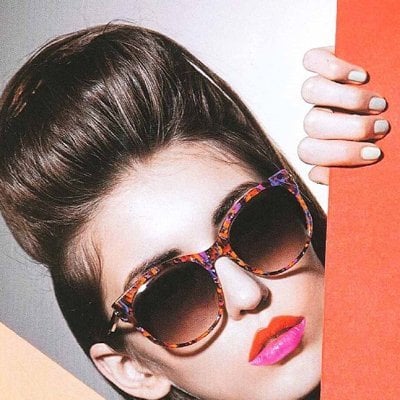 Well, this is some seriously dangerous bullshit.
The fashion industry thin brigade has struck again, this time with a line of sunglasses named after an eating disorder.
Yes. Sunglasses. Named after anorexia nervosa – the most deadly mental illness, with a 20 per cent fatality rate among its sufferers.
American fashion/interior designer Kelly Wearstler teamed up with Frenchman Thierry Lasry to release sunglasses called "Anorexxxy". Celebrities – who, incidentally, promote a slim-at-any-cost lifestyle already – have been wearing the sunnies for years.
It's only recently (when the glasses became available to peasants like us) that scandal broke out over the vastly inappropriate name. And rightfully so – this is excruciatingly reckless, borderline sociopathic behaviour on the part of this brand.
The powerfully offensive shades come in a mix of colours: Tactless Navy, Criminally Insensitive Red, Woefully Moronic White, and Suave Idiot Black. Look at their sleek, slimline frames and brittle, breakable arms. So thin, so sexy, so anorexxxy.

Combining the words 'anorexic' and 'sexy' to sell expensive sunglasses is so wildly irresponsible and vile, it sounds like a prank.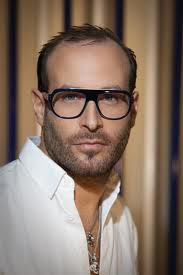 Except that it's not.
It's a sinister business decision made by two well-respected, industry-leading designers with a product to sell. Painfully chic Frenchman Lasry has laughed off the suggestion that branding his wears 'anorexxxy' is offensive. He says the name is simply descriptive of the 'slim' construction of the glasses, end of story, laugh all the way to the bank.
But Kelly Wearstler has a more troubling association here. The lithe, long-limbed 46-year-old, who posed for Playboy in 1994, clearly suffers from an eating disorder. That's not so much to do with her diminutive appearance; it's more to do with some deeply concerning comments she made during an interview in January this year with lifestyle website Bon Appetit.
In a snappy chat with writer Alyssa Shelasky, Wearstler reveals that she survives on a liquid-only diet. "I drink water mixed with Miracle Reds or Miracle Greens, with drops of plankton. Later in the day, I drink water with lemon, and alkaline water with cayenne extract…. I get a double dry nonfat macchiato at Urth Caffé. And for the rest of the day, I juice."
When prompted with the reasonable question, "What about real, solid food?" Wearstler responds: "Besides almonds or granola, I don't eat a lot during the day – juicing is what gives me energy."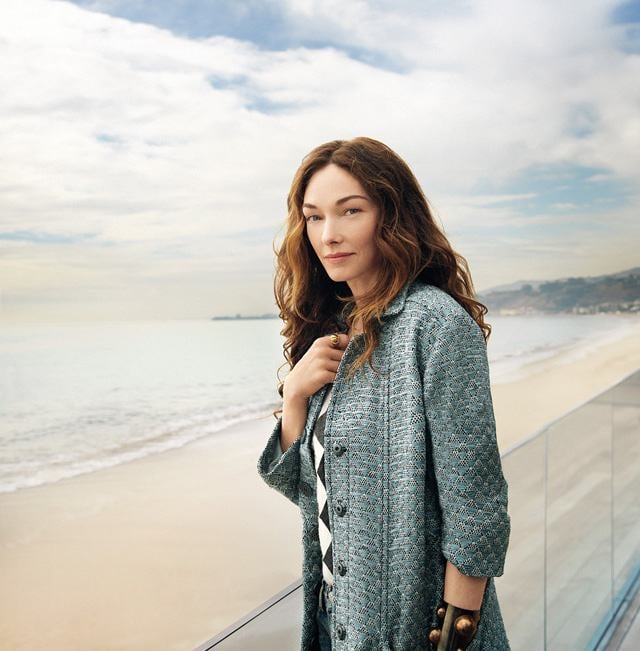 So, this is a woman who publicly admits to not eating properly throughout the day. She's on a permanent juice cleanse, which any sensible nutritionist will tell you is extremely unwise. And Wearstler's not just cheerily sharing the details of her cayenne pepper rich diet, she's hawking sunglasses that casually glorify her own dysfunctional relationship with food.
And this from an influential trend-setter who knows that everything she puts into the world as 'fashion', will be imitated. Rihanna, Anne Hathaway and Dita Von Teese — all wear pairs of these hideously named sunglasses. They are literally walking, talking advertisements for the product itself and the idea that anorexia could be sexy.
Truly. Is it too much to ask that we don't name our fashion accessories after a mental illness that has a 20 per cent fatality rate?
Ugh. Fashion. Do better. Do. Better. 
If this post brings up any issues for you, you can contact The Butterfly Foundation for eating disorders via their website or on their National Support Line (1800 33 4673).