Olivia Soha is 23-year-old from Melbourne. Her body image issues started in her late teens and spiralled in her twenties. She was diagnosed with anorexia nervosa on Christmas Eve 2014, right before her family dinner.
Here, she talks about her relationship with food, the role Instagram played in her illness, how she's recovering – and she has a message to others who are struggling…
Growing up, I was definitely a perfectionist. I always set myself high expectations and compared myself to other girls in my class. My parents divorced when I was seven. I lived mostly with my mother and saw my father every second weekend.
My brother Steven, who's three years older than me, is severely allergic to nuts. In my teens I developed an intense fear about having an allergy to nuts too. This grew and become a fear of allergies to many foods.
Steven also choked on meat when he was 13 so a fear of choking intertwined with a fear of allergies. This laid a foundation for disordered eating habits.
In the three months leading to my hospitalisation my sister, who was six at the time, witnessed my gradual deterioration. A part of me wishes she hadn't. But she also got to see my determination in getting well, overcoming anorexia nervosa and flourishing into a new woman.
My body-image dissatisfaction started in my late teens. I became highly aware of 'clean food' and it became an obsession. When I was 20 I moved with my mum into the city, away from my friends and began a strict exercise regime. Due to my obsessive nature, this quickly became dangerous. I wanted to be a little bit leaner here or a bit thinner there.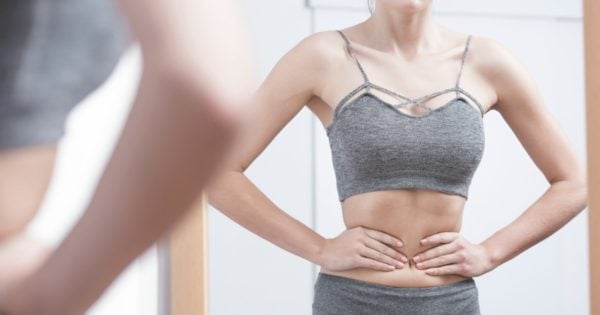 Soon, my newfound control of my body and food intake saw me cutting myself off from my friends and family.