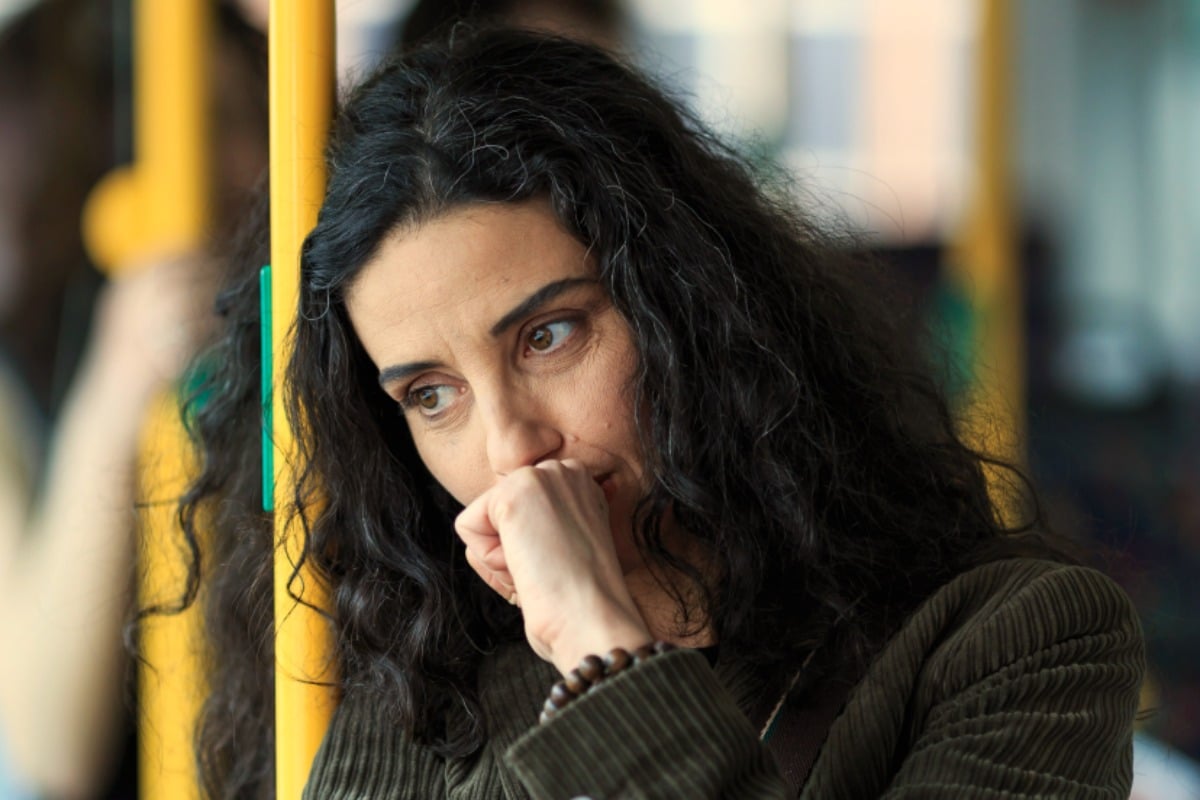 We need to talk about how people behave on trains.
You see, I commute from Greater Western Sydney to Surry Hills for work every day. So I spend a lot of time on public transport. Over an hour and a half to be exact.
Last year,  I would take a train from the Blue Mountains to Central every week for uni which was easily a two-hour trip door to door.
And when you spend that many hours of your day on the train, you see some pretty messed up sh*t.
Side note: Explaining public transport to my baby.
I think it's about time we talk about train etiquette because when you're trapped in a confined carriage with 20 strangers every day, there are certain things you don't want to see or… smell.
Here's just a few of the weird, annoying and downright disgusting things myself and my co-workers have seen on the train, that really need to stop.
1. Eating smelly food.
I have to start with this one because it truly baffles me like nothing else.
When you're stuck in a confined space with dozens of other people, now is not the time to eat nasty smelling food. You should do that before you leave home or after you get off the train so the foul smell doesn't pollute the air we all have to breathe for the next half an hour.
Just last week, I was on the train on a 30-degree day when a lady cracked open a hard-boiled egg right in front of me. I watched her pull this egg out of a container and slowly peel the shell, all while I was trying not to gag two seats behind her.
And trust me when I say the smell… lingered.
Another time, I was on the train going to work in the morning when a man decided now was the perfect time to eat a can of tuna.
Now I don't like the smell of tuna at the best of times, so at 7:30 in the morning I felt physically sick to my stomach. So much so that I had to get up and move to another carriage.