I loved becoming a mother. It took until my late thirties/early forties for it to finally happen, and my husband and I welcomed three beauties into the world. Cradling our first young baby was a mixture of pride, a sense of accomplishment, joy, love, and the utmost terrifying fear. With time, practice and wisdom cultivated over the years, children numbers two and three were far easier additions to our growing family: welcomed with slightly less panic, and a less terrified and more comprehending love.
Motherhood has been fun, trying, exhausting, expensive, limiting, expanding, and exhilarating all at once. It is the hardest job I have ever done, and I have had to learn many new skills. Parenthood, for me, has so many rewards, both the obvious and intangible.
I acknowledge that I haven't done it all on my own — my spouse has been very involved, present, and hands-on, but there is a certain level of accomplishment, that I feel I have earned. As someone who has had several career changes, Motherhood will be my longest serving, and most enduring career. I am a Mum, and I am damn proud to be.
What happens then, when one suddenly has another mother — a biological mother at that — living in the household? Without precedent. Without warning. Without any knowledge, my spouse, announced that they were, in fact, a woman — a trans woman.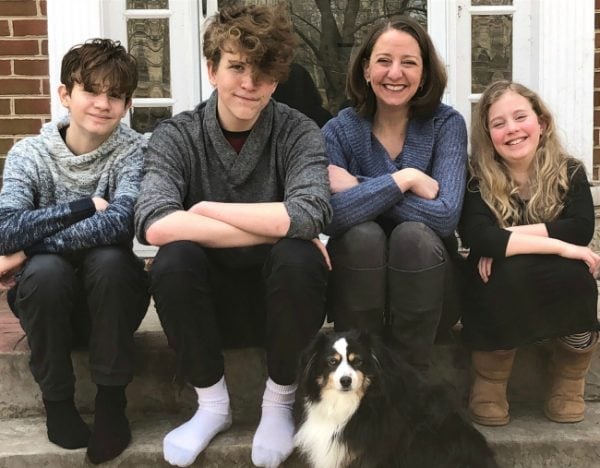 As she began her transition, my wife no longer wanted to be called, or be known as Daddy, or to be referred to as a father. As a consequence, we had two mothers in residence.
In the early days of transition, it had been an emotional stretch to start referring to my spouse by her female name. I was not at all gracious about sharing the title of Mum. I didn't want to. No inclination whatsoever. It was a title I felt I had earned. I had signed up for a family life with both a mother and a father. I was, by default and design, the mum of the family.
I have never been precious about a Hallmark holiday, but the first Mother's Day I was to spend with an extra mother in the house was a truly difficult experience. It hadn't been quite a year since my spouse had revealed having gender dysphoria — the first step on the path towards full gender transition.