My first perception of Anne Hathaway was a simple one.
She was an all-American girl. A prodigy of the entertainment business, complete with infinite pearly white grins and an aura of determined innocence.
Here was a girl who followed the rules; who carefully walked between the lines of what it means to be a good girl, one who smiled when the cameras told her to.
She was our ugly-duckling-turned-swan, our Princess of Genovia. The one who went from goofy and curly-haired to straight-haired and charismatic.
Her iconic transformation on The Princess Dairies said far more than it intended – as Hathaway's hair straightened, so too did her personality. After all, the only mode of survival as a woman in Hollywood is to nod and smile. Words are discouraged, opinions like poison.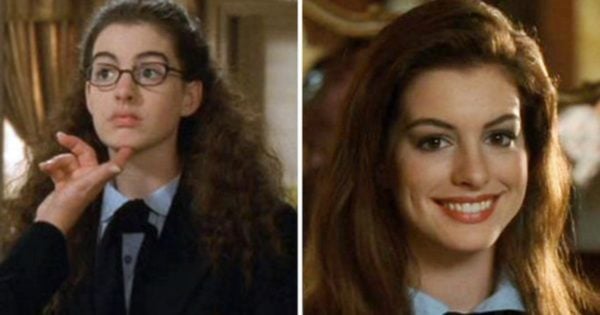 And then Hathaway got tired. Really, very tired. Standing beneath the lights of stardom a little too long, the glare grew blinding. Suffocated by the intensity of fame, Anne Hathaway began to flirt with the boundaries of being a good girl, eventually crossing them completely without looking down and certainly not looking back.
She spoke out of turn, she cut her hair off. Her toothpaste commercial grin was still there, but it wasn't the same anymore. By 2013, the actress was the most hated person in Hollywood. Her public image had taken more than a hit; her reputation as a difficult, pretentious actress euthanising public perception that she was Hollywood's golden girl.
Publications like the New York Times and Forbes ran thinkpieces on why hatred for Hathaway had such legs. Her critics were given their own nickname (Hathahaters, if you were wondering) and public disdain for the then 31-year-old become a full-blown pop culture phenomenon.
So why did people hate her so much, and with such vitriol to boot?