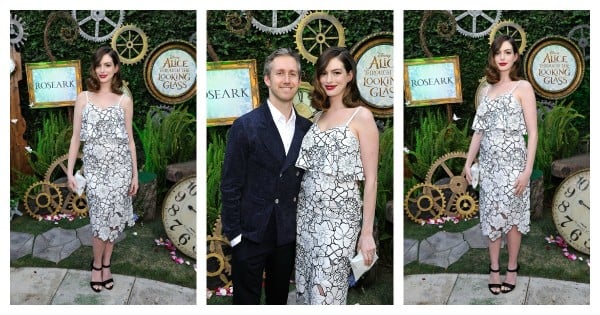 With one stunning red carpet entrance, Anne Hathaway has proved (once again) that there's more to those first few precious weeks with your new baby than a strict diet and exercise routine.
Attending the Alice: Through the Looking Glass premiere with husband and fellow actor, Adam Schulman, 35, the Bride Wars star looked remarkably, well, normal for a mother who had welcomed her first child just seven weeks ago.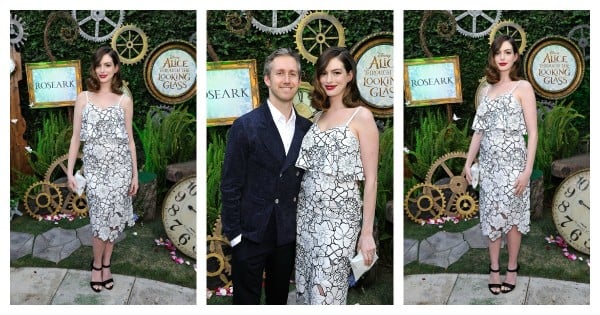 Hathaway, 33, gave birth to son, Jonathan Rosebanks Schulman on March 24. She was snapped wearing a figure-hugging black and white Disaya Resort dress dress at the premiere, her first red-carpet event since the birth. And she looked positively radiant.
Unlike some other celeb mums, who stayed hidden for three months after their first child until their pre-baby bods had bounced back, Hathaway's stomach showed the smallest hint of a mummy tummy.