Annabelle Falkholt, 21, has died three days after the Boxing Day car accident that took the lives of her parents.
Lars, 69, Vivian, 60, Annabelle, 21, and Jessica, 28, spent Christmas Day with their extended family on the New South Wales south coast.
But the following day the family-of-four would be torn apart after a head-on collision at Mondayong, that killed Vivian, Lars, and the driver of the other vehicle, Craig Anthony Whitall, instantly. Annabelle and Jessica, who were sitting in the back seat, were pulled from the wreckage.
Annabelle, a child care worker, was taken to Liverpool Hospital in a coma, where she died on Friday afternoon.
Jessica, who is known for playing Hope Morrison on Home and Away is reportedly in a coma at St George Hospital after undergoing surgery on Thursday.
Earlier on Friday the final photo taken of the family emerged online. The family smile in front of grape vines, together for a special day like so many other families across Australia.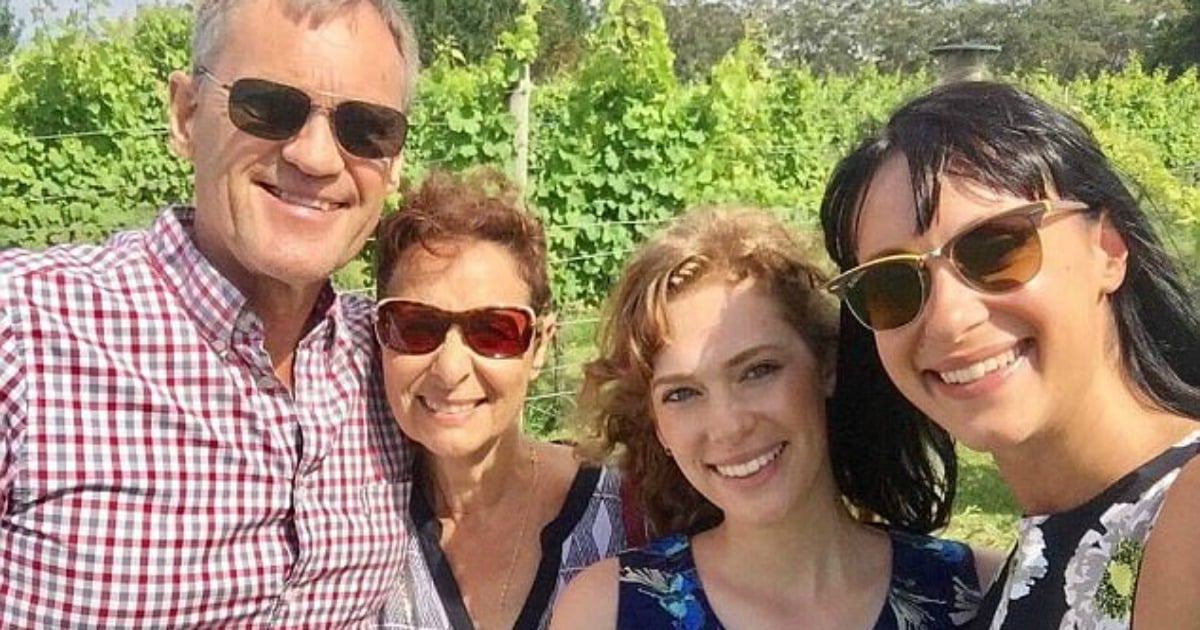 Our thoughts are with all those affected by this tragedy.