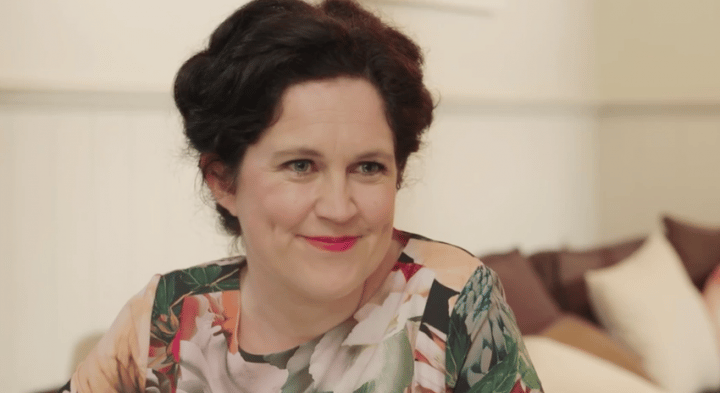 Annabel Crabb read this letter to Leigh Sales as part of the Sydney Writers' Festival. You can read Leigh Sales' letter to Annabel here.
Dear Salesy,
We've had a good run, old bean. We've had a nice time, we've eaten some quality cake, and we have proved that there is a moderate listening audience for two forty-something women who squeeze themselves into an ABC utilities cupboard, piss themselves laughing for thirty-five minutes, including several actual snorts, and record it on their iPhone. If nothing else, we have established a new floor for media content and that's … well. It's an achievement of sorts.
But – and this is going to be a hard letter to write – I'm not sure we can still be friends.
Read more: A love letter: "The ABC has chaperoned me through most of my life."
In explaining why, I'm going to start with the hardest reason. It's the hardest one because I'm absolutely certain that you are sweetly unaware of the extent to which I really am not that into show tunes.
You see, when I told you I liked show tunes, I meant I liked show tunes in an ironic way. I meant that I liked Cabaret, and some of the catchier numbers in A Chorus Line. When you said you liked show tunes, how was I to know that what YOU meant was "I am the actual reincarnation of Ethel Merman. I not only know every show tune ever written, but I can accompany myself on the piano and – given any excuse – I will? I can relate any contemporary event, breaking news story, emotional conundrum, or indeed menial household task back to some piece of musical theatre, and if you turn your back for a second, I'll have shimmied into a pair of legwarmers faster than you can say "Sunday In The Park With George"?
Annabel Crabb and Leigh Sales
Sales, how could I possibly have foreseen your vast and unquenchable need for performance opportunities? I'm haggardly familiar with the signs now. You'll remind me that it's the fiftieth anniversary of The Sound Of Music, or someone's written a new biography of Liza Minnelli, or did I know Chitty Chitty Bang Bang was first performed in Budapest on this exact date thirty years ago. You'll casually mention that the only free room you could find at the ABC to record our podcast was the Eugene Goossens Hall, and when I get there, you're already seated at the grand piano, your eyes shining. You're like one of those dogs who's always got the leash in its mouth, pleading for walkies. For God's sake, your three year-old son can sing "All That Jazz", including twinkle fingers.
Read more: Julie Andrews admits she hated a Sound Of Music song.
But I can't go on playing Rex Harrison to your Audrey Hepburn. I adore you, but I sense that at any given time, you are a heartbeat away from suggesting that we co-write a high-kicking political musical, and I just can't live with that kind of fear. If we stay friends, I know with deadly certainty that upon retirement I will be required to join the Glebe Community Players with you and be involved in their production of Oh What A Lovely War. I can't do it, love. I'm out.