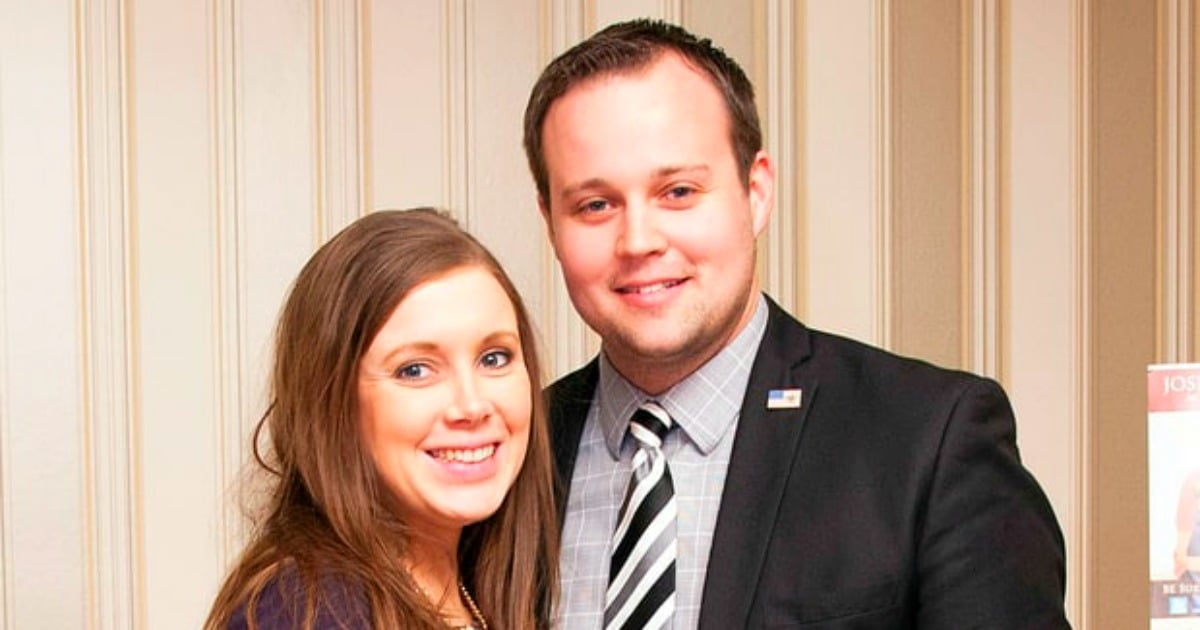 Anna Duggar has opened up about her husband's time in a faith-based rehabilitation facility following his cheating scandal and the public reveal of his addiction to pornography.
19 Kids and Counting is no longer on the air. It was pulled last year after Josh was found to have molested five under-age girls as a teenager, four of them his sisters. But the family are returning to reality television with a new program.
The show is called Jill and Jessa: Counting On, and focuses on the lives of the two sisters, and their own growing families. The rest of the clan, bar Josh, are still very much a part of the show. It was on the show's premiere on TLC America on Tuesday that Anna Duggar told the rest of the family about her recent trip to visit Josh.
You can watch a promo for Jill and Jessa: Counting On below (post continues after video):
"He loves each one of you guys very much and is just really grateful for a family that's willing to talk straight and to grieve when you've fallen, but also to love and forgive and have hope," the 27-year old told the Duggar clan. "So I look forward to seeing what God has [in store for] the future."
According to People, the footage was shot over the holiday period. Josh left the Illinois facility last week.
In a piece to camera for the new show, Anna said visiting Josh gave her "a lot of hope," but it wasn't an easy experience. "Also the weight of everything is there," she said. "And so it definitely drives me deeper to my faith. God's grace can give me the strength to love Josh when others would say he doesn't deserve it."