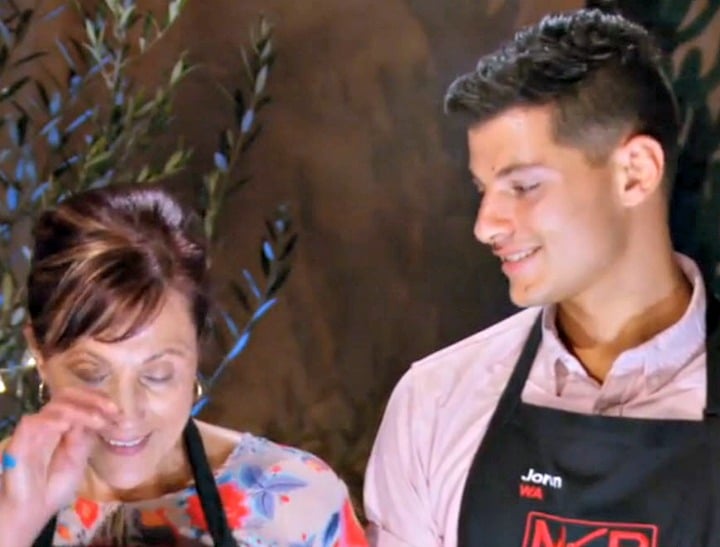 Mum-and-son duo Anna and Jordan wowed the judges on My Kitchen Rules last night – but it was the pair's love for each other that won over the public as well.
The Perth pair showed off their Maltese heritage on the latest episode by cooking an entree of baby octopus with spicy sausage, potato and salsa verde, a main of of braised rabbit with pappardelle, and imqaret with orange blossom ice cream for dessert.
The latter was described by judge Pete Evans as "one of the best desserts" the show has ever produced, while the main received a nine from Evans and a perfect 10 from fellow judge Manu Feildel – a score that left Anna in tears, as it was a meal that reminded her of her father.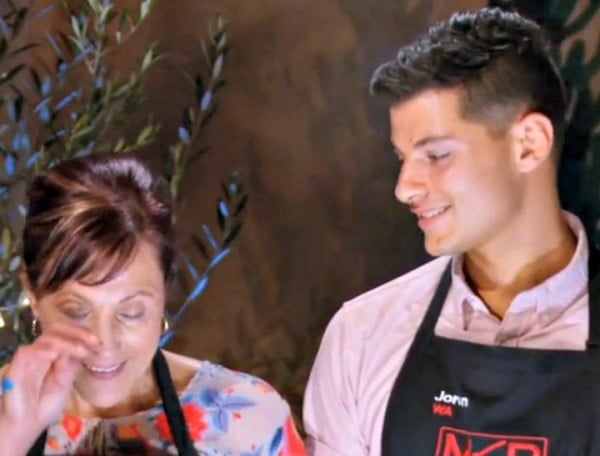 "My dad and I, we always had rabbit nearly every Sunday," she said on the show. "This was my dad's recipe...This dish, it just means so much to me."
Anna spoke to The Motherish this morning about the "surreal" MKR experience - and her pride in her son.
"The whole experience is something that is going to stick with us for the rest of our lives and it is making us even closer. We always got along really well before, but even more so now," she said. "When you're working really hard together, and seeing the success we had last night…we had a feeling we could cook, but it wasn't until the end of the show that we realised how well. It is a bit of a roller coaster, but we're having fun."
Anna said the pair's appearance on the show was all down to Jordan's efforts.
"To tell you the truth, my son put my name down. He told me, 'Mum, how about we go on MKR?' and I said 'Don't be ridiculous, I'm not putting myself under that kind of pressure', but next minute I'm getting the phone call. I couldn't believe it. And the rest is history," she said.
"He's very sweet and he's always been thoughtful – if he's going to the shops, he'll say 'Mum, do you want anything?' He has always tried to do the right thing. They're good kids – I have three other boys, and they're all the same," Anna added.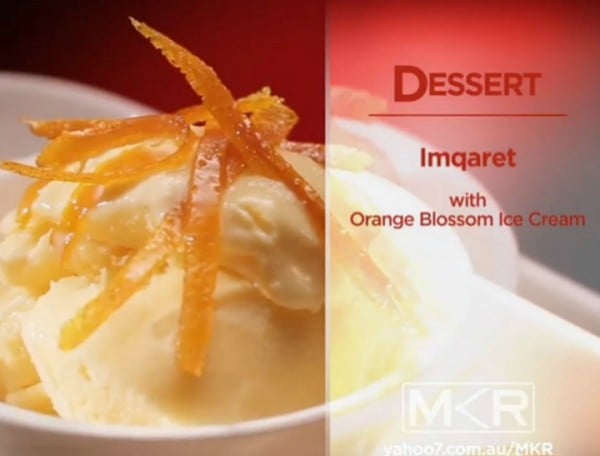 What does it mean for the pair to showcase Maltese food and culture and their own family traditions to the Australian public?
"I am so proud that I can do that. That meal was all based on my father's favourite food that I always enjoyed eating and cooking with him. It's just wonderful to do so well with something so dear to our hearts, I'm so proud," Anna said.
The WA mum said the experience of serving such a meaningful meal to two of Australia's best-loved personalities had been incredible.
"Honestly, it was so emotional - you stand there while they [the judges] are tasting your food you have just made, and you don't know what is going to come out of their mouths because you can't read their faces. It's just surreal. You work so hard…but you think to yourself, 'is it good enough?' You don't know. It's just crazy what's going through your head, as I was putting the food down I was really shaking I was so nervous," she said.
"It has been a confidence boost, seeing yourself on TV is amazing but nerve wracking."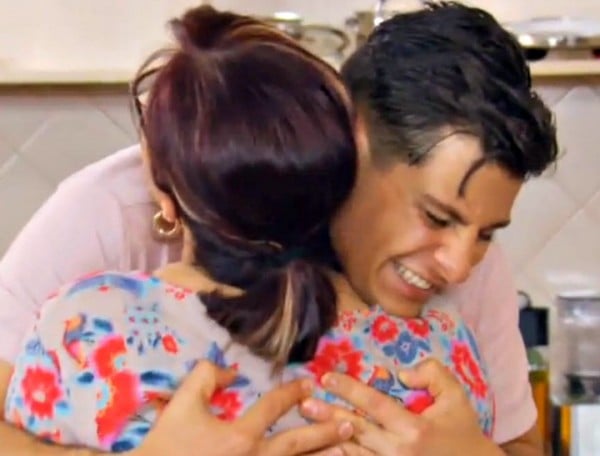 Anna and Jordan are now leading the competition with a score of 94. At the end of the show, Anna and Jordan's love for each other was obvious when Evans told Jordan "You should be very proud of your mother." His reply? "I am. She's the best." Awww.
Given their obvious talent and strong bond, we're sure Anna and Jordan will go far in the competition.
Are you a MKR fan?