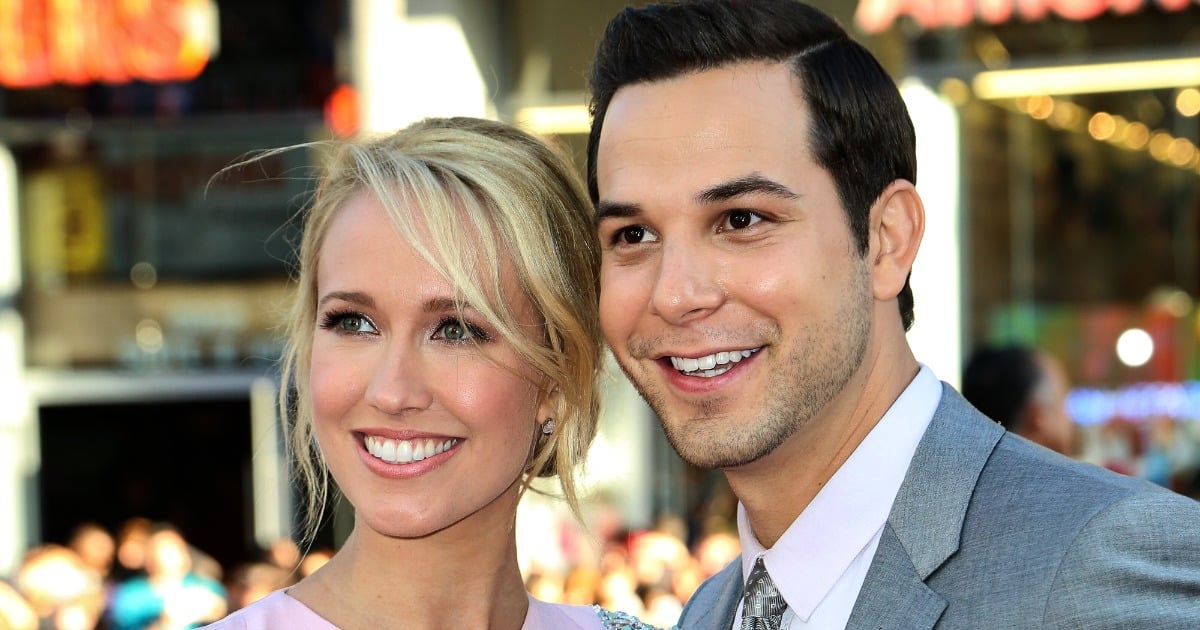 Last week, the world went gaga over Pitch Perfect's Skylar Astin and Anna Camp's picturesque wedding.
There was the fluffy white dress (tick!), flowing champagne (tick! tick!) and a perfect winery setting (tick! tick! tick!), but there's one thing the bride kept from us: her kick-ass SECOND DRESS.
Yep, there was a second dress the 33-year-old wore on her big day, and it was nothing short of aca-awesome (sorry, you didn't think you'd get through a Pitch Perfect story without at least one pun, did you?).
"Feathers, lace, and gold sneakers make after parties dance central," the actress and singer wrote alongside a photo of her boogie-friendly dress.
Umm… we need to talk about the fact that Anna wore converses with this. CAN SHE BE ANY MORE REFRESHINGLY BRILLIANT?
No, no she cannot.
It was the tiny details – the flowers, the candles and table placements – that made the night look truly spectacular.
Naturally, a few famous faces featured on the guest list too. They included Rebel Wilson, Elizabeth Banks, Brittney Snow and Ben Platt (you know, Benji, the magician) who wrote on Instagram: "My beautiful roomie with a beautiful soul married his beautiful bride and it was perfect."
Ahhhhhh, to be young, in love, and fit for a Nicholas Sparks novel.
That's the dream.