Employees everywhere take note:
If you have a boss who forces you to get a doctor's certificate every time you take a day off for a cold, then you need to find yourself a doctor like this.
This Canadian doctor, furious with people crowding his office when all they need is a doctor's certificate for work, has decided to take a stand.
He has written a standard form for people who come in to his office with minor and common illnesses just to satisfy their employers.
An amused patient recently posted the letter to reddit: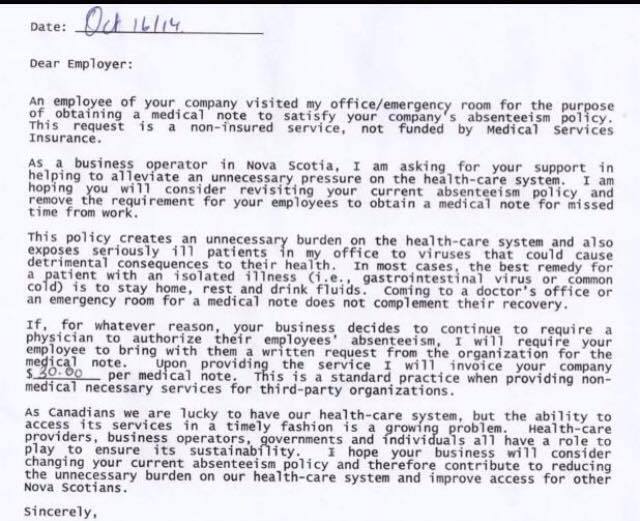 BAM.