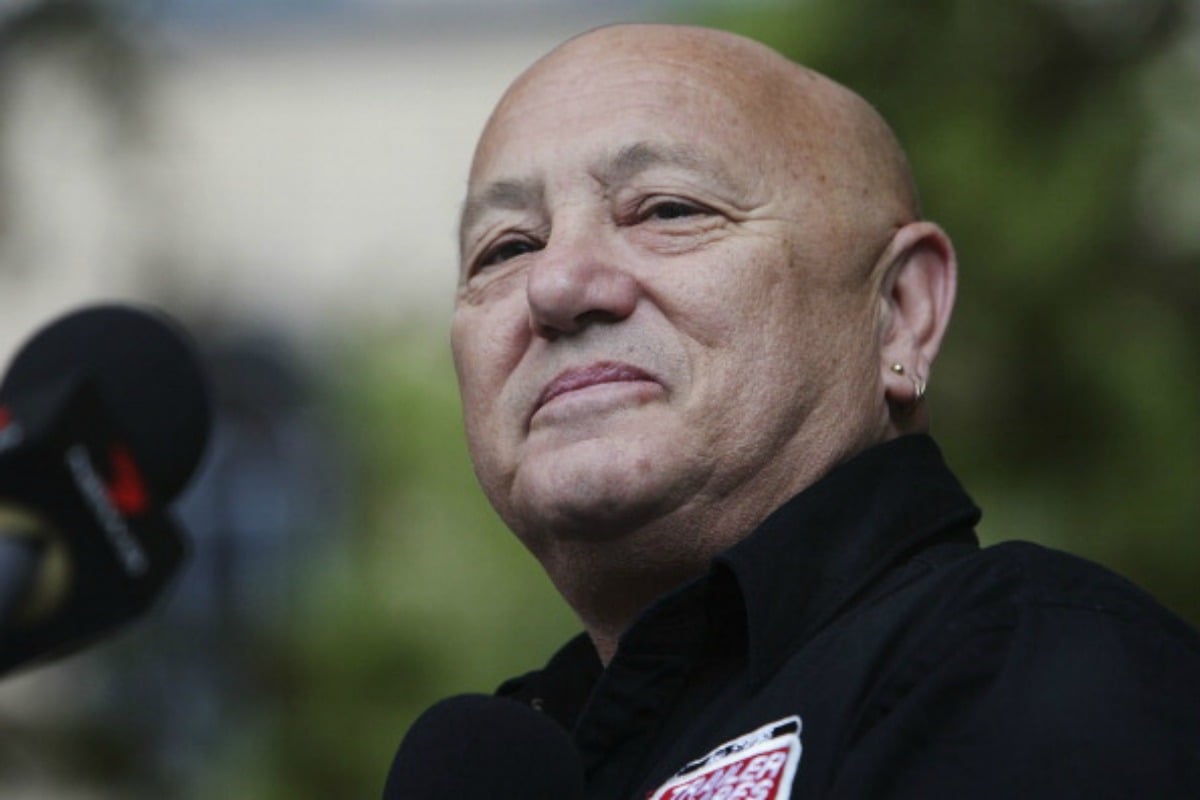 The son of rocker Angry Anderson has been killed in a violent and bloody attack on Sydney's northern beaches.
It took several officers and the use of pepper spray to restrain a man police say they found beating a 26-year-old man who died on his way to hospital.
No name has been officially released, but AAP understands the victim is the son of Australian rock icon Angry Anderson.
The 20-year-old alleged attacker was arrested at the scene in Queenscliff on Sunday morning and is assisting police with their inquiries.
Detective Inspector Michael Boutouridis described it as a particularly violent attack.
"It was quite a bloody scene. The man we have in custody was violent and it took a number of police officers to subdue and arrest him," Det Isp Boutouridis told reporters.
"Capsicum spray was used, OC spray, and significant force was used to arrest him."
Police say the attack was targeted and the men were known to one another.