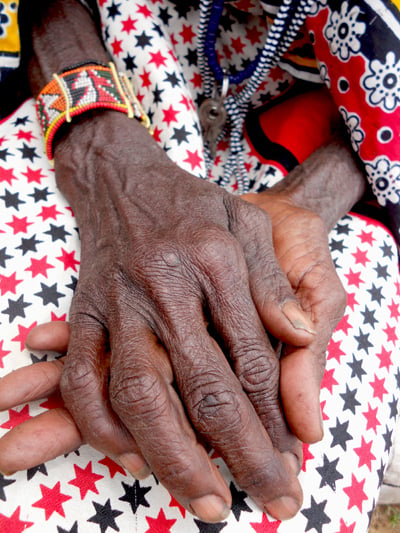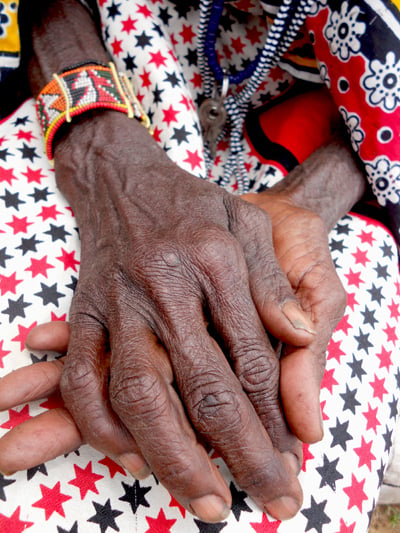 By Hannah Ford
I remember gazing at the hands of a traditional birth attendant in pastoralist Laikipia, Kenya, and wondering about the stories they might hold. How many newborns had these hands supported into the world? What challenges had been faced by the women they helped through childbirth, in their remote rural homes far from any health clinic? Beneath the rough and wrinkled surface, how much loss had they absorbed through these experiences?
Sub-Saharan Africa has the highest maternal mortality rate, bearing the burden of more than 50 per cent of the world's maternal deaths. One in 39 women in this region faces the risk of dying in childbirth in their lifetime. Yet less than half of all mothers in sub-Saharan Africa have the support of a trained midwife, nurse or doctor during childbirth. Even fewer mothers from the marginalised nomadic pastoralist communities of Kenya and Ethiopia have access to skilled birth attendants. While evidence has shown that access to skilled care during pregnancy, birth and post-delivery, is key to saving lives, many women don't have an option.
For the past two years, I've had the privilege of working on The Road Less Travelled project and coordinating this blog. I have learnt so much during this time. As I reflect on my experiences, what stands out to me most is the strength and resilience of the pastoralist communities at the heart of the project – and especially that of the mothers. They want what all women want for their children: the chance to survive and thrive.