Every man and his dog has an opinion about the greatest celebrity breakup of our time. (RIP, Brangelina).
Some opinions, of course, are more important than others, and now Ange's once-estranged dad, actor Jon Voight, has weighed in on the news.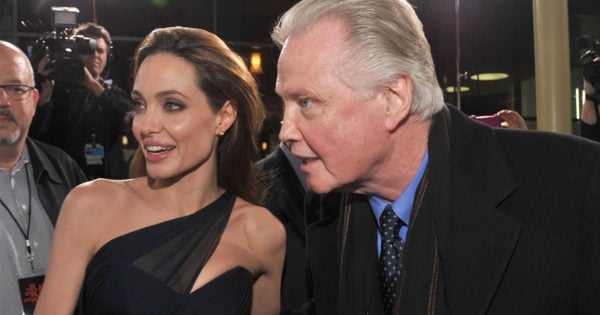 "It must have been pretty sever for this to happen," he told ET about the news Angelina had filed for divorce from her partner of 12 years.
"I don't know much yet, but I plan on speaking to her and the kids very soon."
The actor also told Radar Online that Angelina is "always concerned about the children."