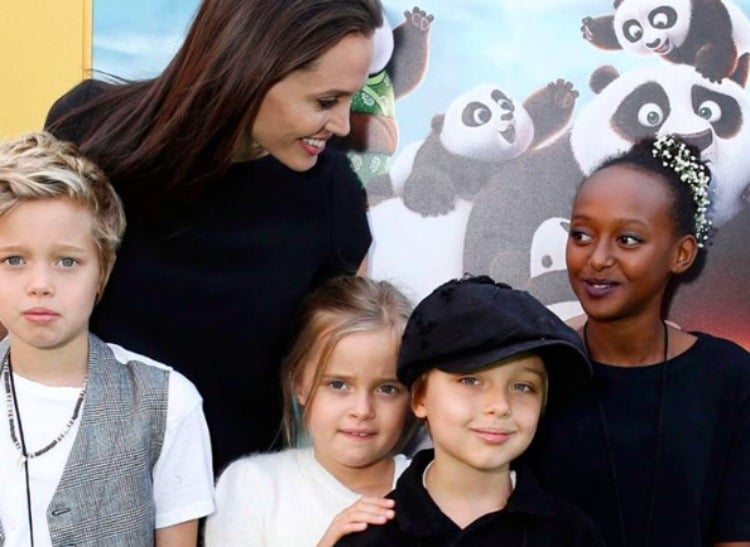 In an interview this week on Good Morning Britain, Angelina Jolie, 40, explained to the hosts that when she took her kids Shiloh, Pax, Zahara and Knox, who are voice characters in her latest film Kung Fu Panda 3, to work they said her job as an actress was "easy".
Angelina said she hoped the exposure to the acting industry would give them a new appreciation for what she and others do on a regular basis. But that didn't go according to plan, obviously.
"I think it backfired a little because I did say, 'Ok, you're going to come to Mummy's work…' They see me on set every day, doing things and directing, but this was a moment of seeing me act – you're going to do some lines, you're going to act. They all went in and they took it very seriously and in the car they were like, 'That's what you do? That's so easy!'" she laughed.
WATCH Angelina Jolie speak about children, and violence in film.
Ooops.
She also reasoned that she told the children about the family's fame because of the "aggressive" nature of the paparazzi. She didn't want her six kids to be frightened of what they face in the streets.
"We only explain it so they're not afraid when they see people coming at you with a camera because it can feel aggressive. We always just say it's because people are interested in film and because of film people take pictures. We try to keep it that way," she said.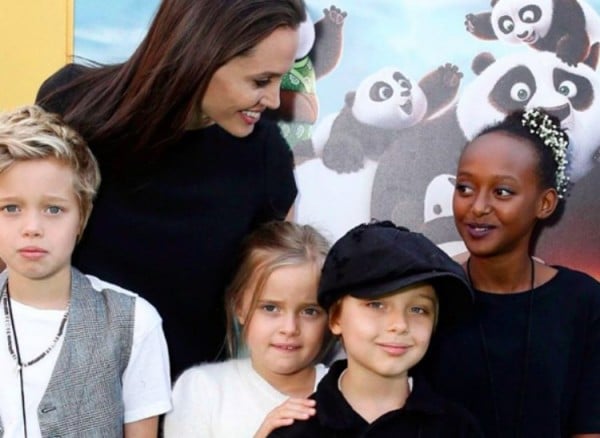 It sounds like she's got parenting down pat. We just hope her kids appreciate how good she is at her "easy" job!
TAP on the image below and scroll through the gallery to see the whole Jolie-Pitt clan...