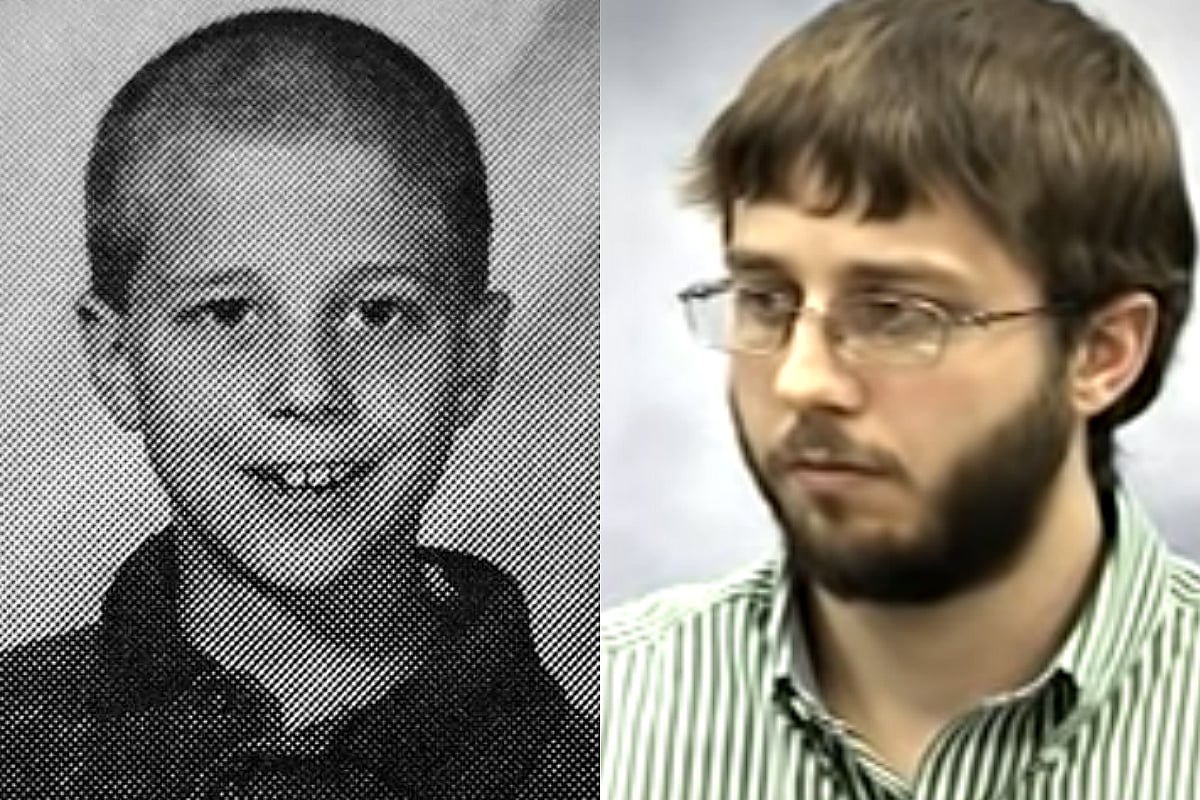 Andrew Golden was in early primary school when he first fired a gun. The Arkansas boy's father and grandfather were avid hunters, and watched young Andrew cut his teeth on ducks, squirrels and rabbits on weekends. By the time he was in sixth grade, he'd shot live ammunition from both pistols and rifles.
This was a boy who was comfortable with his finger on a trigger.
On March 24, 1998, 11-year-old Andrew raised the barrel of a gun, just as he'd done on countless occasions throughout his childhood. But this time, his 13-year-old friend, Mitchell Johnson, was standing armed alongside him, ready to fire. This time, his gun was pointed toward Westside Middle School.
The boys killed five people that day: 12-year-olds Paige Herring and Stephanie Johnson, 11-year-olds Brittney Varner and Natalie Brooks, and teacher, Shannon Wright. At the time, it was the second deadliest school shooting in US history.
On Tuesday, more than 21 years since that rampage, it was reported that Andrew Golden, 33, has died.
According to Arkansas station, KAIT, Andrew, who changed his name to Drew Grant after his imprisonment over the massacre, died in a head-on collision on a local highway over the weekend. The other driver, a 59-year-old man, was also killed. It remains unclear who was responsible for the crash.
The Westside Middle School massacre.
In the weeks leading up to the shooting, alarm bells rung about Andrew and Mitchell's behaviour.
The friends, who had met on the school bus, both spoke often about firearms, and Andrew would reportedly engage in fist fights with fellow students. Three months prior to the massacre, he was called into the school counsellor's office after a pupil reported that he'd spoken about killing people at the school, The Independent reported. Andrew told the counsellor that he'd had a nightmare that scared him enough to abandon his plan; "He had dreamed that he had killed people at the school, but that at the end, he had also died," the outlet reported.
Mitchell, who claimed to be in a gang, also spoke openly about his desire to take lives. According to The Independent, he was particularly angered by girls who had rejected him, especially fellow student Candace Porter. The day before the shooting, he told friends he had "a lot of killing to do" and that they would know the next day if they were destined to live or die.