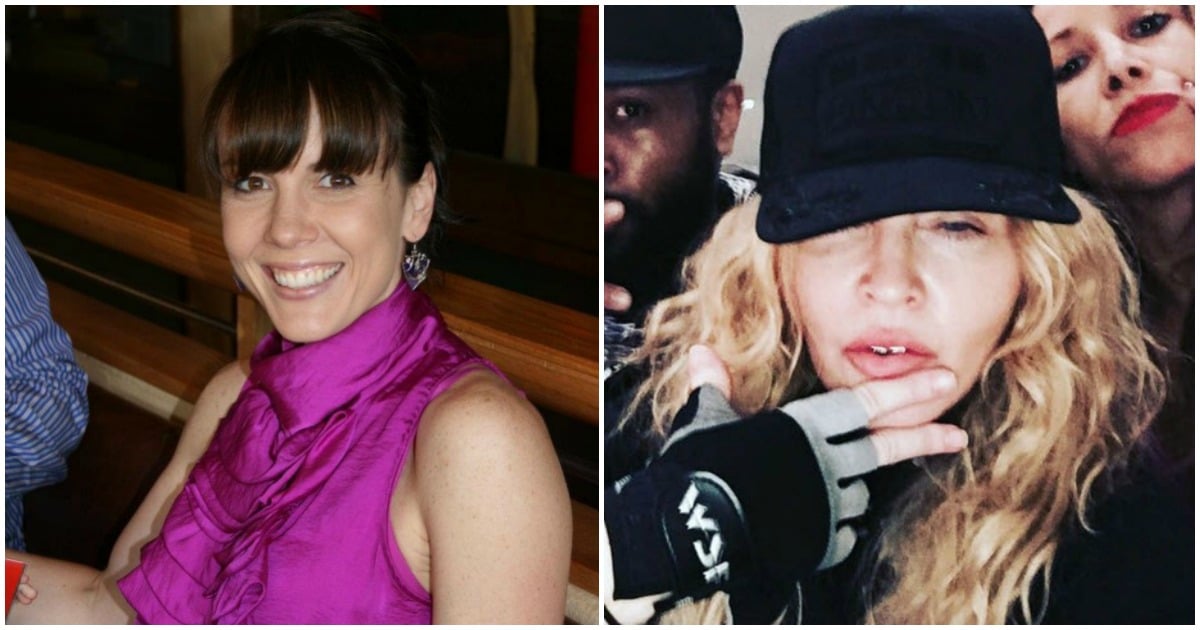 Hi Madge,
Firstly, let me welcome you to Australia. I hear you've been to Melbourne and Brisbane already. Hopefully you've had a chance to have a bit of a poke around at some of the sights that we boast about to the rest of the world.
By now I'm sure you've realised that we are a pretty laid back bunch. We don't march to the frantic pace of some of the cities in the States such as New York or Chicago, even LA for that matter.
We're pretty relaxed about time here. If I were to invite you over for a Sunday barbie at around 12-ish, and you rocked up at 2.30 it would be totally cool. I'd probably say, "Hey, glad you made it. Pull up a stump and grab a glass of wine. There's ice in the esky and some left over snags. The kids haven't demolished all of the pavlova yet, so knock yourself out".
Madonna's son David is certainly making the most of Australian hospitality…
But I'm not writing to you to talk about a typical Sunday barbie at my house. I want to talk about your concert.
You see, if we've paid money to see you, and you keep us waiting for nearly three hours, it feels like you're taking us for granted.
It's what we refer to as "taking the piss".
We're pretty straightforward. If we are pissed off about something or someone, we say so. If we don't like the way things are being handled, we speak out. You can't really rest on your laurels here, because if there is someone else in the background with a bit of what my mother refers to as "gumption", then we'll more than likely give them a chance. Bloody hell, we're on our fifth prime minister in five years.
Sure, we don't always get it right. Our government's stance on global warming is woeful, and let's not talk about our refugee debacle for now. But that aside, we're prepared to have a fair crack of the whip. We like to give everyone a "fair go".