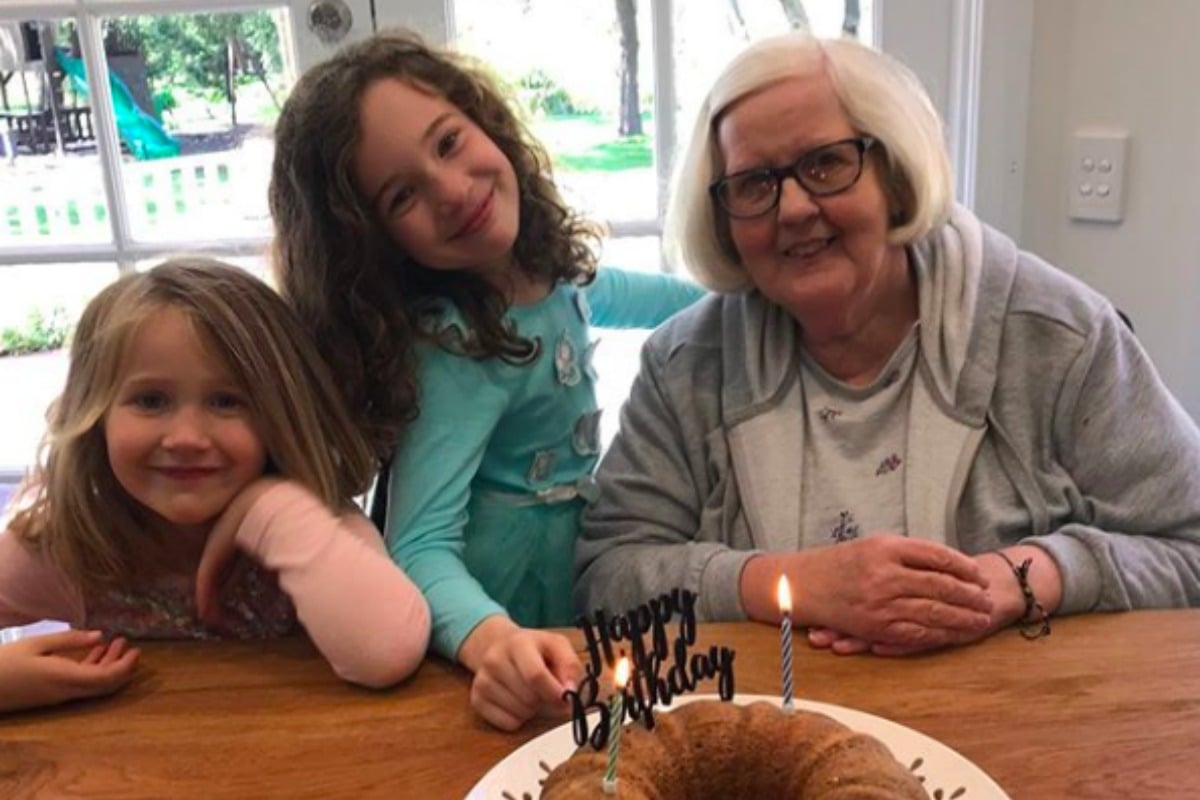 Monday in Victoria was a public holiday, and while my husband took our girls to the movies, I perused the shelves at Kmart.
As I was filling my hands, and then arms, with unnecessary items, and rethinking my decision to forgo the cinema to 'save money', I saw something that made me glad I did.
Side Note: Here are all the things Mums never hear. Post continues below.
While investigating the difference between two bronzers, I heard the voice of an older man at the end of the aisle.
"Would you like a baby chick lollipop or a bunny lollipop?" He asked the young girl who was sitting in his trolley, while holding up two Easter-themed pieces of confectionary with a huge smile on his face.
"And what about you?" He asked the boy, about four years old, who was standing next to him.
He then repeated the question a further two times as two other children, about six and seven, came walking up from behind the trolley.
The man, who was obviously their grandpa, chatted away as he negotiated the pros and cons of the baby chick and bunny, and made this public holiday excursion to the shopping centre as fun and lively as it could possibly be for four young kids.
As I discreetly (I hope) observed the scene, I smiled.
This ordinary moment made me happy because not only was it beautiful to see, it also reminded me of all the things that so many grandparents do to help their own kids – now adults – raise their children.
And it made me wonder how some of us would ever do it without them.