In the darkest of times, it's often only the darkest of humour that can pull us from the blackest of holes and most claustrophobic kinds of trauma.
By her own admission, when Amy Schumer found out that a man had opened fire in a cinema in a screening of her own movie Trainwreck, killing two and injuring so many others, she found herself in a "rabbit hole" unreachable from even those closest to her.
In a interview with Lena Dunham for Dunhum's bi-weekly Lenny Letter, Schumer says her friendship with Jennifer Lawrence was her saving grace amongst the pain and confusion.
"[When the theatre shooting happened], it was such a shock, and it shouldn't have been because it happens, but … You know, that is actually when I felt the closest to Jennifer Lawrence, because that day she texted me, "It's your fault." And in times like that only jokes make you feel a little better," she told Dunham.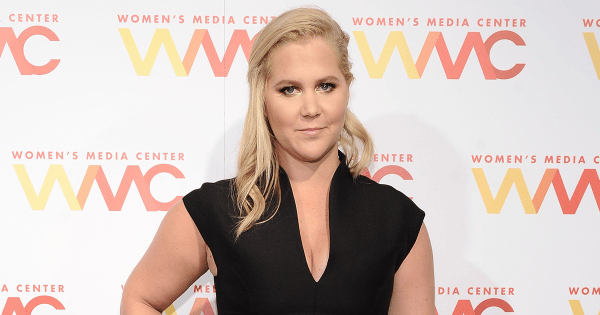 Shadowing our instinctive knee-jerk reaction to blink our eyes and read that sentence again, it took Dunham time to approve of the strange but necessary use of black humour to bring about perspective and a reality-check to Schumer's innate sense of guilt.
"Jennifer Lawrence texting "It's your fault" is like the greatest worst thing I ever heard," she said.
All humour aside, Schumer has been outspoken about the pain and guilt she felt following the shooting, overnight becoming one of the loudest and well-known voices tackling gun control in the US.
"I just wanted to do anything and everything I could. Like I wanted to fly right there.
"And it just so happens that they were two of the sweetest angels who have ever lived, you know? It is never some toothless fucking crackhead who gets killed," she said.
<
More than that, Schumer acknowledged that this was one shooting, and one story, she cold not switch off from. Despite her best efforts to keep tragedy at arms distance away, this one hit far too hard, and far too close, to home.
"I didn't really know how to react. I was so upset, I watched the news that whole night, I was just fucking fucked up by it. Any shooting fucks me up, of course.
"There are some shootings I will choose to skip. Like I skipped Sandy Hook. I was like, no, no, not letting this in, I can't. I didn't go too deep into Orlando. I was like, I can't go down the rabbit hole because it really fucking kills me for at least a week. I am in a K-hole of misery.
And it was a "K-hole of misery" that was the fierce and unrelenting catalyst for Schumer's dedication to preventing future gun-related violence.
"And then I got really angry, and I was like, this is not OK. I want to really do something."
You can read Schumer's full interview here, in which she also discusses body image and rape culture.