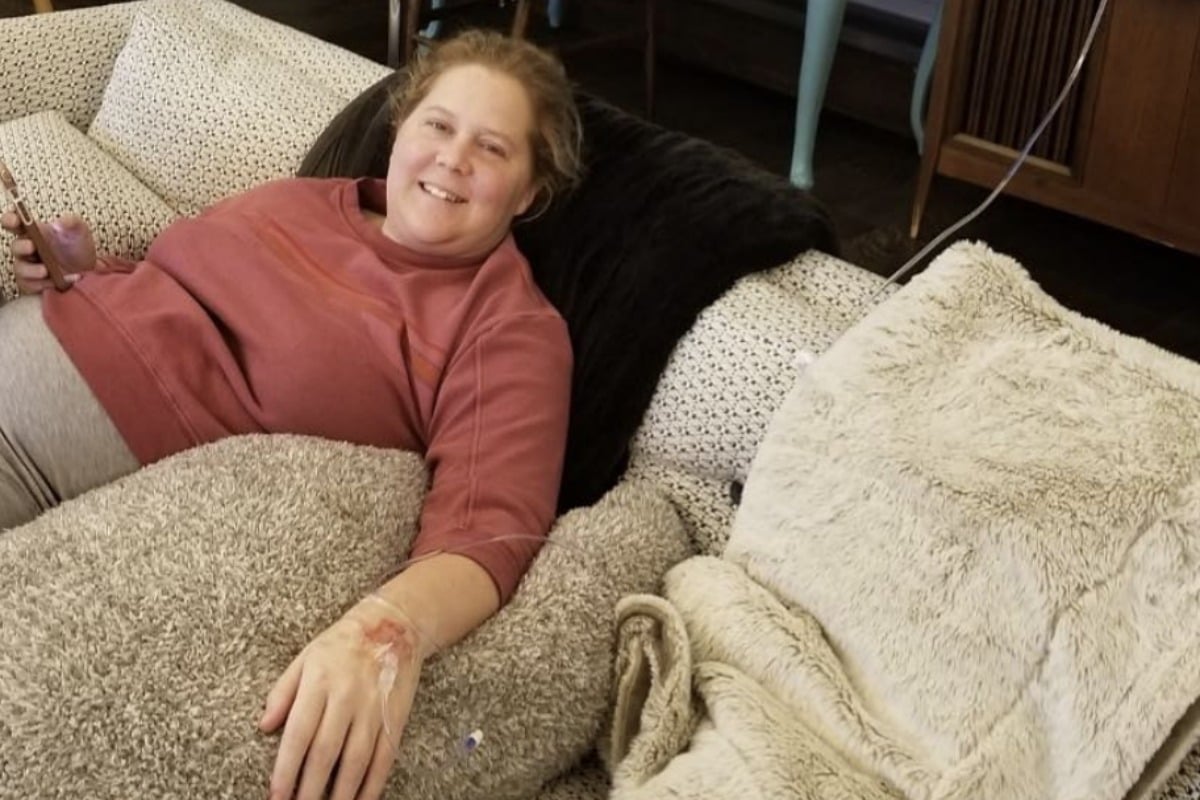 Pregnancy isn't always as glamorous as it looks on Instagram.
There is the involuntary weeing. There is… gas. There is swelling and frequent hospital visits.
And despite the whispers of a pregnancy glow, it ain't always that pretty.
Luckily, Amy Schumer has shared the behind the scenes reality of pregnancy and we like it very, very much.
Lying at home on the couch, wearing trackies and a jumper, hooked up to an IV drip, Amy Schumer wrote three hilarious words: "Am I glowing?"
 

View this post on Instagram