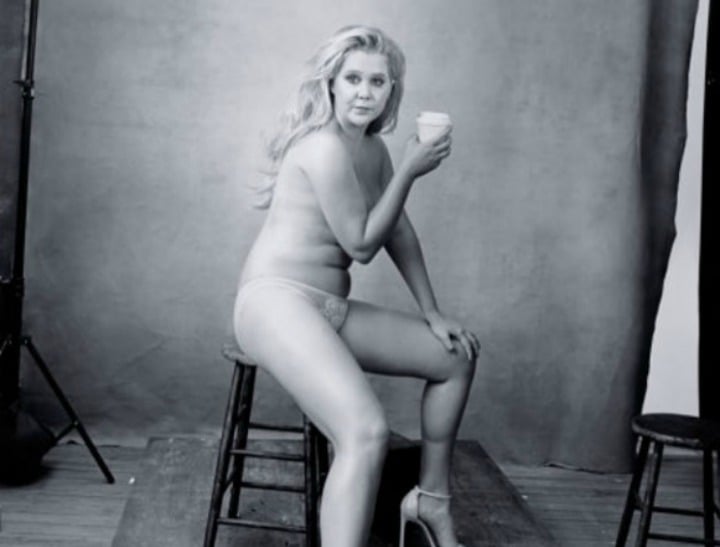 Another year, another calendar full of naked women from car parts manufacturer Pirelli.
Well, sort of.
"Beautiful, gross, strong, thin, fat, pretty, ugly, sexy, disgusting, flawless, woman. Thank you Annie Leibovitz!"
Amy Schumer announced her spot in the 2016 calendar with her usual direct wit.
The calendar is famous for its celebrity pull. From Sophia Loren to Kate Moss, it gets the big names, but those names are usually models.
Pirelli commissions high-profile photographers and fashion designers to produce it. Karl Largerfield is one, Annie Leibovitz another.
In 2016, Pirelli chose Leibovitz again, and allowed her free rein to shoot women of a variety of ages and races, with diverse careers in arts, philanthropy, sport and entertainment — many of them fully clothed.
"Pirelli gave me that freedom, they said: 'We want to do a departure'… Every single day we photographed, I was more empowered with every single photograph we took," Lebovitz says in a promotional video for the shoot.