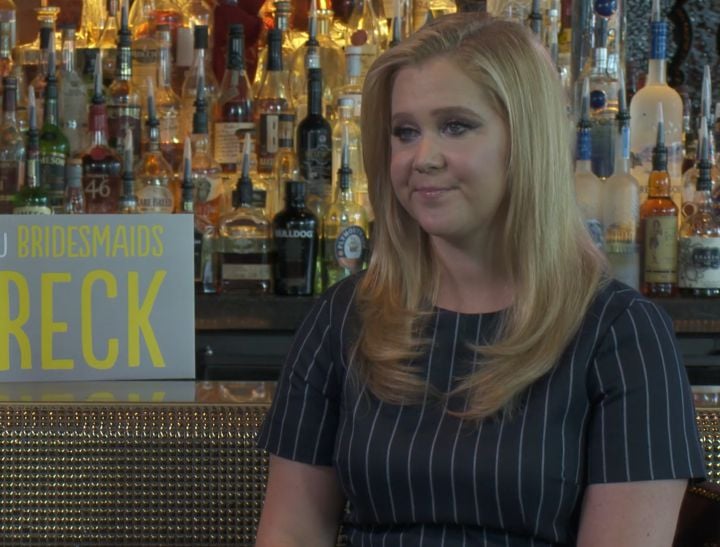 This week's episode of Mamamia Out Loud is about the world's coolest comedian.
And what happened in real life, when I got to meet her.
And here, it is friends. Unedited. Not filtered, in all it's hopeless flailing.  A good lesson to journalism students.
When I was offered an Amy Schumer interview I almost licked the computer screen in excitement. All my friends were like, "Holy shitballs!". All my colleagues were like, "She will love you!".  My mum was like "who?"
Amy Schumer is everywhere right now, and for good reason. (I mean, she has a movie out so she's doing publicity for it). But apart from that, Jerry Seinfeld called her the funniest person he's ever seen, and her show, Inside Amy on Comedy Central, has been nominated for seven Emmys. Her humor is irreverent, dry, funny and smart, she's feminist and badass and pretty much my idol.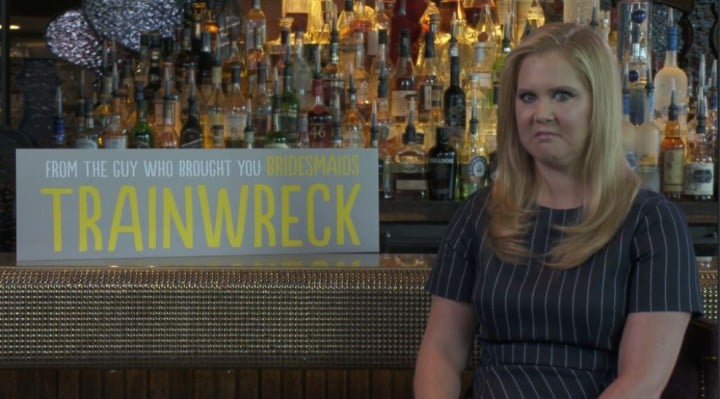 And apart from my mum, everyone was pumped. I've watched so much of this woman I felt I knew her. I thought 'we can just chat and laugh, it will be like we've known each other for years'. But despite that, I prepped for the interview for days.  I watched the movie twice. I watched all her shows. I watched all her other interviews and made notes like I was swotting up for an Important Exam.